There were many new transportation updates in the shipping industry last month. Check out some of the top stories and transportation updates in July 2020!
Trending Transportation Updates: July 2020
Food supply chain under pressure as Americans shift eating habits
Over recent months, there has been a significant surge across food supply chains with a rising demand for organic products, fresh produce, dairy, and grains. Such an increase is linked to the shift in eating habits of Americans. In a few months, the way people shop and the cook has changed greatly: Americans are cooking at home more, bulk-purchasing, buying more healthy and organic food, and eating smaller sized portions. Supply chain experts say this habit may become a permanent buying pattern. To read more, click here.
Navistar starts selling autonomous trucks in 2024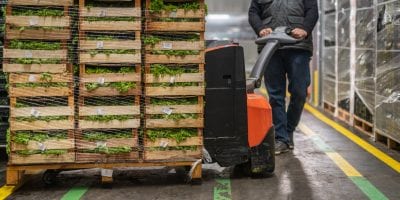 In partnership with self-driving technology mogul TuSimple, Navistar is to present a new product to the market in 2024. Driverless semi-trucks will operate on diesel and the driver cabin will look like the sleeper cab. The autonomous hardware will be located behind the cabin. "We're not talking about partnering on demonstrations. We're talking about Navistar and TuSimple bringing a product to market that anyone can walk into a dealer or call their national account representative and say, 'I'd like to order [autonomous] trucks." said Chris Gutierrez, the Navistar chief engineer for Advanced Driver Assistance Systems. To read more, click here.
EPA offers aircraft emission standards for the first time
The U.S. Environment Protection Agency announced for the first time the proposal for greenhouse gas emission regulations for commercial aircraft. The offer is to use a fuel efficiency-based metric installed by ICAO that works as a substitute for regulating carbon dioxide and nitrous oxide. "This GHG proposal will formalize technological improvements to the airplane certification process that until now were purely voluntary. The proposed rule helps U.S. companies manufacture airplanes and airplane engines that are accepted by airlines around the world," the U.S. EPA Chief Andrew Wheeler commented. To read more, click here.
‍