There were many new and exciting updates in the shipping industry last month. Check out some of the top stories and transportation updates in July!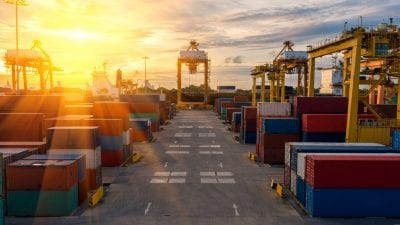 FMCSA Offers a New Rule on CDL Home State Requirement
The Federal Motor Carrier Safety Administration introduces a new rule that will allow truck drivers to get a commercial driver's license (CDL) outside of their state of residence. The new proposal was created to reverse the current requirement to register in their birthplace state. This way, FMCSA tries to simplify the application procedure for drivers entering the market. Read more here.
New ATA Report: Driver Shortage is Going to Increase Over the Next Decade
A new report by the American Trucking Association shed light on the current state of truck driver workforce market and highlighted forecasts of shortage growth over the next ten years. The study indicates the industry will need 1.1 million truck drivers hired throughout the next decade, which equals 25 percent of new hires. Read more here.
eBay to Present New 'Managed Delivery' Service by 2020
The retail giant eBay announced its plan to launch a new delivery system for high-volume shippers. The main concept suggests that large sellers will be able to store, pack and deliver their products within the network of specifically located facilities and vendors. Managed Delivery is estimated to be live in 2020 and reduce delivery times all over the country. Read more here.
Tensions sharpen in Strait of Hormuz: Two British Ships Seized
Strait of Hormuz, an extremely important economical area between the Persian Gulf and Oman Gulf with $1.2 billion worth oil transported each day is in a tense situation. In particular, Iran is accused of seizing two British tankers and attacking a few more ships, as well as shutting down the U.S. drone. Read more here.
FacebookTwitterShare
‍