There were many new and exciting developments throughout the transportation and shipping industry last month. Check out some of the top stories that made headlines during January!
The UK Prepares Supply Chain as Brexit Nears
The United Kingdom and European Union had 18 months to seamlessly manage the transition, but with roughly 3 months left to an official Brexit deadline, no agreement has been reached between the parties. Due to the undefined outcome, experts forecast ports and highways are in danger of delays and congestion. Sellers, suppliers, and carriers are preparing for a cliff-edge scenario. In particular, DHL claims to be "very well prepared, even for the worst case." Meanwhile, the UK awarded 3 freight contracts to avoid extreme congestion in the English Channel in case negotiations won't lead to a deal.
Read more about the Brexit preparation here.
Amazon signs a 7-year contract with the French robotics company and tests delivery robot
Amazon has recently announced a 7-year agreement with French robotics manufacturer, Balyo. The company will supply the retail giant with autonomous forklifts, which can handle from 3,000 to 15,000 pounds. Before Balyo, Amazon has utilized Kiva systems robots since 2012.
Also, the retailer announced it is testing "Scout," a new delivery robot. The six-wheel device is described as a "fully-electric delivery system." The robot is following a programmed route and moves with a pace of an average pedestrian, and operates on weekdays during daylight. It is designed to deliver packages to customers' doors.
Read more about Amazon new delivery robot or Balyo agreement.
Ocean Alliance extends the agreement until 2027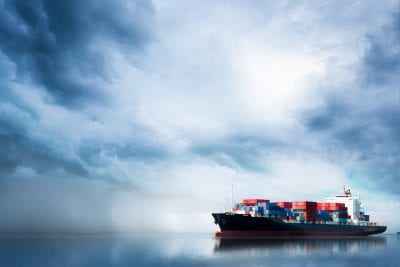 The Ocean Alliance members have recently met in China to extend the "world's largest operational agreement between shipping companies." The original agreement was signed in 2017 and was about to expire in 2023, although the CMA CGM, COSCO, Evergreen and OOCL decided to push the expiration date to 2027.
Read more about Ocean Alliance agreement here.
Walmart about to open high-tech consolidation facility
Walmart has announced its plan to open a high-tech consolidation center in Colton, CA. A 340,000 square-foot facility will start its work in July and will mainly sort, receive and ship orders from suppliers before sending it to a distribution center.
Read more about the Walmart consolidation center here.
‍