There were many new and exciting developments throughout the transportation and shipping industry last month. Check out some of the top stories that made headlines during February!
Trump to extend tariff deadline meeting with Xi
It seems like trade agreements between the US and China are far from ending. After the 90-day halt period, tariffs were supposed to grow from 10% to 25%, but parties still haven't reached any compromise, and President Trump keeps delaying the deal date. The President told reporters the meeting will take place no sooner than March 1st, however, pushed the date further recently. The current meeting date is not known yet.
Read more about tariff meeting here.
Maersk starts testing a new virtual assistant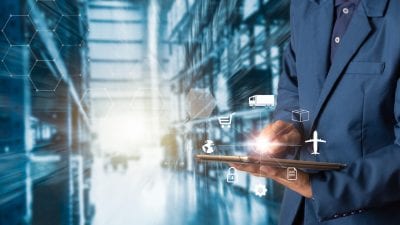 Under the program of Remote Container Management (RCM), Maersk launched their new virtual assistant Captain Peter. The device will inform customers with their shipment status, temperature and climate conditions within reefer containers.
Read more about Maersk new tool here.
Uber Freight will let drivers access shippers and facilities
At the start of February, Uber Freight has launched a new option for drivers and carriers on their app. Now they will have the opportunity to leave reviews and share the experience they had at pickup or unloading. The main goal of an update is to let shippers know more about what's important to drivers and maintain better work relationships.
Read more about Uber Freight new feature here.
Amazon spotted moving the trailer with Embark autonomous truck
One of the Reddit users has seen an Embark self-driven autonomous truck moving Amazon freight trailer. Amazon hasn't announced any deals with Embark. The retailer also neither confirmed nor denied working with Embark after CNBC request.
Read more about Amazon and Embark truck here.
‍