There were many new transportation updates in the shipping industry last month. Check out some of the top stories and transportation updates in August 2020!
Trending Transportation Updates: August 2020
USPS starts agency reloading after losing $2.2 billion
The U.S. postal service announced the reloading of its internal structure and processes, shifting operational focus. After losing $2.2 billion over the last quarter, the USPS has decided it's time to change. The service will now be focusing on the following industries: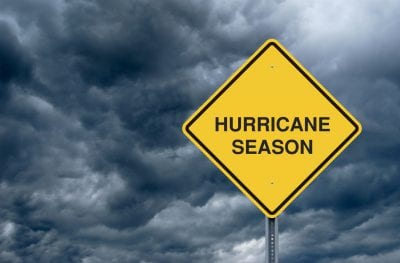 Retail and delivery operations
Logistics and processing operations
Commerce and business solutions
Louis DeJoy, Postmaster General and CEO, commented: "To reach our full potential we need to be even better at everything we do well now, but we also need to recognize our issues and urgently embrace the changes required to unleash the full range of possibilities, and we need to start yesterday". To read more, click here.
Meteorologists predict rough hurricane season for the rest of 2020
The Colorado State University (CSU) Department of Atmospheric Sciences is warning drivers and carriers about the worsening of the Atlantic hurricane forecast. According to the estimate, the total number of hurricanes will reach 12 (2 already happened), storms – 24 (9 already happened), with 5 of them being of Category 3 or higher. To read more, click here.
U.S. Coast Guard to put regulations on autonomous vessels
As autonomous vessels enter the commercial and economic landscape of the U.S. freight shipping industry, the U.S. Coast Guard, the largest naval control, has sent a request for information, consisting of 16 questions to assess the potential, safety measures, and exploitation consequences. "Highly automated and autonomous vessels have the potential to improve safety in the maritime system, where it is estimated that 75% of accidents are caused, at least in part, by human error," the RFI says. To read more, click here.
‍