There were many new and exciting updates in the shipping industry last month. Check out some of the top stories and transportation updates in August!
China & U.S. trade war: President Trump raises tariffs
On August 23, President Trump responded to Beijing's retaliation with raising tariffs for China. Now, taxes on $250 billion of imports will rise from 25 percent to 30 percent starting October 1. Also, effective September 1, the duties for $300 billion in Chinese imports will increase to 15 percent instead of 10 percent.  To read more about the tariffs, click here.
Truckers respond to the new HOS regulations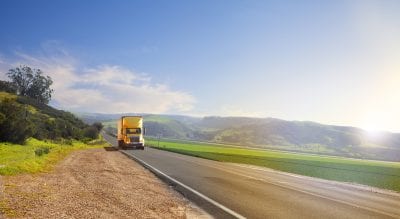 After the latest tweak in the hours-of-service rules, truckers are suggesting changes for more flexibility. Currently, truck drivers have a ten-hour period for rest with a suggested eight hours of rest and two hours of non-driving time. Also, they have a mandatory 30-minute break. In particular, many drivers wanted to split the 30-minute break into two smaller intervals, and be more flexible with the way they use their time off. To read more, click here.
Truck tonnage to increase by 25.6 percent by 2030
The new report by the American Trucking Association stated truck tonnage to increase by 25.6 percent over the next decade. Responsively, the revenue is expected to go 54 percent up and reach $1.6 trillion. Chris Spear, ATA President, spoke up on the importance of adjusting to market growth: "Freight Forecast clearly lays out why meeting challenges like infrastructure and workforce development are so critical to our industry's success". To read more, click here.
Truck wait times at border are increasing
Truck wait times at the United States – Mexico border are beginning to increase. Industry professionals say the longer wait times are a result of slow border inspection routines and truck drivers waiting to load and unload freight at docks and intermodal facilities. To read more about the border congestion, click here.
FacebookTwitterShare
‍