There were many new and exciting transportation updates the transportation and shipping industry last month. Check out some of the top stories that made headlines during April!
Amazon has bought Canvas robotic systems
Famous for the use of different robotic devices from Google, Toyota and Kiva systems, Amazon acquires Canvas systems. Founded just in 2015, Canvas has already demonstrated robust innovation with its focus on cart fulfillment devices. "We are inspired by Canvas Technology's innovations, and share a common vision for a future where people work alongside robotics to further improve safety and the workplace experience," the Amazon spokesperson said. To read more about Canvas systems acquisition, click here.
DOT assigned $900 billion for the transportation grant program
Recently, the United States Department of Transportation (DOT) has launched a Notice of Funding Opportunity (NOFO) for $900 million in elective grant capital through the BUILD program (Better Utilizing Investments to Leverage Development). "These BUILD Transportation grants will provide needed infrastructure investment to better connect rural and urban communities around our nation," announced the U.S. Secretary of Transportation Elaine L. Chao. To read more about the DOT grant program, click here.
Walmart starts using more than 4,000 robots
In their efforts to give employees more time to serve customers live, Walmart expands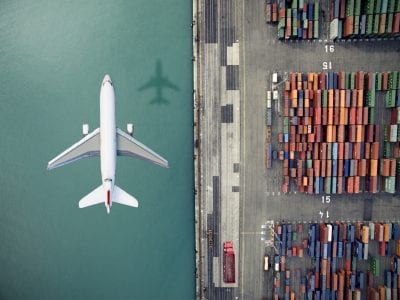 its robotic device network. The giant retailer has announced to add more than 4 thousands robots to handle the operations. Mostly, devices will be used to check product availability, correct pricing, and supplies location. To read more about Walmart's new robots, click here.
Companies support Earth Day
On Monday, April 22, the world celebrated its largest environmental movement – Earth Day. Many logistics and retail companies have joined the initiative to push sustainable shipping and production trend forward. For example, Walmart partnered with HSBC to develop a supply chain sustainability program for the suppliers. To read more about the Walmart green initiative, click here.
‍