June
Automated Trucks: glass half full or half empty?
The trend toward more advanced automated drive technology is slowly moving into the trucking industry. Drivers share mixed reviews. Some are optimistic that the technology will improve safety, while others are concerned about the reliability of the equipment (Read more here).
Online Sales Increase, Benefiting Truck Freight
In a "UPS Pulse of the Online Shipper" study, it was found that avid shoppers are making 12% more purchases in 2017 compared to 2016. These online orders are greatly affecting LTL carriers (Read more here).
Logistics Spending Dips
Weak shipping volumes and pricing for transportation carriers in 2016 resulted in a decrease in total U.S. spending on logistics. In 2016, spending was $1.39 trillion, compared to a $1.41 trillion in the previous year – a 1.5% decrease (Read more here).
July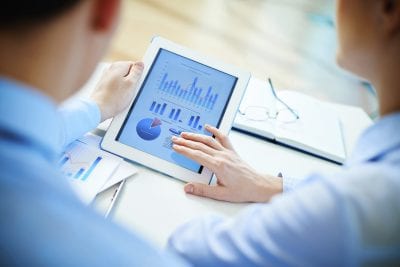 3PLs Report Freight Volume Increases but Margins Compressed
Gross revenues have increased in Q2 of 2017, however net revenue and income are not as fruitful as a year ago. Studying the 6 publicly traded 3PLs, Bloomberg News analyzes the effect of tighter margins of the industry. Find out what this could mean for the industry here.
Economy Boost Sends Fuel Demands to Decade High
Total fuel consumption surged to a decade high in June. There has been a strong demand for petroleum, which is a sign of a good economy according to the American Petroleum Institute. Find out more about this rise in fuel demand here.
Drone Delivery Approved in China
SF Holding, a Chinese delivery company, has obtained a license from the country's military to use drones to deliver commercial packages. Find out more here.
August
Analysts Predict Spot Rates to Rise
With the Electronic Logging Device (ELD) mandate set to take place in December, freight capacity will tighten and spot rates will likely rise. Spot rates could rise as much as 5-15%. (Find out more here).
Super-size Ship Me
The world's shipping companies are growing bigger than ever. This means power-pricing over manufacturers and large retailers like Wal-Mart and Target. (Find out more here).
Trucking Jobs See Little Growth
With unemployment rate at a 16-year low, trucking jobs have little growth compared to other industries. (Find out more here).
Target Is Out For Amazon
Target is looking to improve its digital business. With increasing e-commerce and technology trends, the retailer wants to stay ahead of the curb by acquiring a key software firm. (Find out more here).
September
Lyft Joins the Self-Driving Car Race
Lyft is set to deploy self-driving cars in the technology hub of San Francisco. Tesla, Google, and Uber are already on the market – what does this mean for them? (Find out more here).
Weather Forecasting Technology Benefits Truckers
Adverse weather conditions pose safety risks to drivers and cause delay in moving freight. With technology adapting so quickly, weather forecasting is now in the hands of consumers. (Find out more here).
Amazon Searches for a New Headquarters
8 cities, only one will come out victorious. (Find out more here).
Hurricane Irma & Harvey give the Transportation Industry a Wake Up Call
Wake up – it's your budget! Hurricane Irma and Hurricane Harvey will have affects across the nation, along with the millions of individuals personally affects. Find out the implications here.
For more industry news and updates, subscribe to our to receive news straight to your inbox every Tuesday and Thursday.
FacebookTwitterShare