October was full of many significant events, bringing in new advanced developments to the industry. Here are some industry updates from last month!
Uber Announces "Powerloop" and Plans Drone Delivery by 2021
Uber has been extremely active with new projects recently, including the start of Uber Freight in August. The tech start-up has released the launch of "Powerloop," a trailer rent program that will reduce delay time used on unloading the truck. While the unloading is going to proceed without driver presence, the pool-trailer system lets drivers focus on transporting freight. Along with the Powerloop project, WSJ recently published that Uber is working on a drone delivery program which is planned to be released in 2021. To read more about Uber's Powerloop, click here.
Rolls Royce Collaborates with Intel for Self-Driven Vessels Project
Rolls Royce recently announced a partnership with tech giant, Intel, for constructing self-operated ships. The project is estimated to start in 2025. For the idea to become a reality, companies need powerful resources and a lot of work to be done. The sea environment is more variable and needs a broader, more flexible scalability of sensors that will be able to collect increased amounts of data from different characteristics. To read more about Rolls Royce and Intel project, please click here.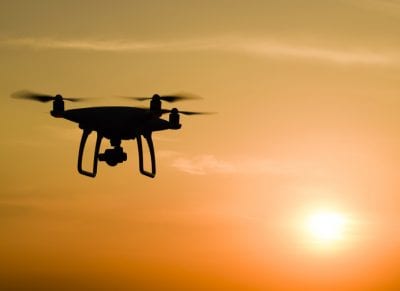 Walmart to Expand 2-day Shipping and Open the High-Tech Distribution Center
Walmart announced the plan to expand its 2-day shipping to a wide range of various items. Walmart will also be adding the new option of return delivery, which is when the customer will be able to return the purchased product to any brick-and-mortar store, and Walmart will deliver it to the primary seller. Another notable addition that's about to start functioning soon is Walmart's newest distribution center for fresh and frozen groceries. The facility will serve almost 200 stores and will be located in California. To read more about Walmart innovations, please click here.
Hurricane Michael Hits Florida Panhandle
Hurricane Michael swept through the Florida panhandle region in early October as a category 4 hurricane, which is one of the worst hurricanes since 1969. The areas that were affected by the storm experience substantial flooding and damages. At least 36 people died as a result of the hurricane, and many were left without homes or their belongings. To read more about the aftermath of Hurricane Michael, click here.
‍