There were many new and exciting transportation updates in the shipping industry last month. Check out some of the top stories and transportation updates in October!
Transportation Updates: October 2019
UPS prepares to handle record holiday sales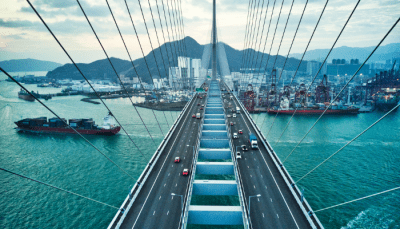 Online shopping gets serious, and UPS is preparing to handle the record sales period in the 2019 – 2020 shopping season. Postal service will additionally hire 100,000 seasonal workers and build automated facilities. UPS is also planning to add equipment to its fleets to handle more packages. According to the forecast, sales will grow 5 percent since the last year. The service plans to deliver 32 million packages a day and handle 400,000 packages per hour. Read more here.
DOT initiates an audit of FMCSA oversight on driver disqualifications
The U.S. Department of Transportation's Office of Inspector General has launched an audit of the Federal Motor Carrier Safety Administration's oversight of truck driver disqualifications. This audit is caused by a lethal commercial vehicle crash involving the driver. The crash resulted in an internal investigation by the Massachusetts Registry of Motor Vehicles (RMV). The purpose of the audit is to make sure driver licensing agencies are in compliance with commercial driver license regulations. Read more here.
ATA's truck tonnage index increases 3.5% above September 2018
Truck tonnage grew 3.5% in September, matched with last years levels, according to American Trucking Associations' For-Hire Truck Tonnage Index. In September, the index reached 117.6 and was 117.3 in August. "This was the first month in 2019 that we did not see a significant increase or decrease in tonnage," stated Bob Costello, chief economist at ATA, referring to the steady rise of 0.2% over August. Read more here.
The U.S. and China settle the first-stage agreement
After the 18-month ongoing trade war, the U.S. and China finally reached an agreement on key points of trade arrangements. On October 11, President Donald Trump said he and Xi Jinping can sign the partial deal starting next month. President Trump also stated China will adjust intellectual property measures and concessions in terms of financial services and currency, as well as increase purchases of U.S. agricultural commodities. On the U.S. side, tariff delay is planned as soon as the agreement is finalized. Read more here.
FacebookTwitterShare
‍