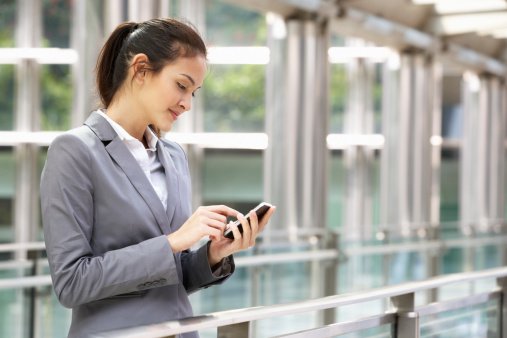 With the popularity of mobile devices, consumer behavior has changed dramatically. Consumers have moved past the committed early adopters and entered the fast-followers phase with technology being the driving force. Smartphones and tablets are powerful tools that are selling fast and easily taking over the PC market.
Social media platforms, such as Facebook and LinkedIn, are available in the 'cloud.' (According to Wikipedia, cloud computing is defined as internet-based computing in which large groups of remote servers are networked to allow for centralized data storage, and online access to computer services or resources. Many automobiles produced these days are equipped with Wi-Fi hotspots. These types of improvements will continue. The post-PC world will involve more than just technology adoption. It is changing the way that many businesses think about culture, their organization and IT. Businesses will have to approach procurement, finance, training, legal, human resources, etc. in different ways with particular concern in risk and security.
What does this mean for the transportation and logistics industry? It means that logistics companies will have to update their systems so that they're mobile-friendly to allow for faster access to load updates, data and reports, among many other things. With a smartphone and Wi-Fi-access, no longer will shippers and freight carriers have to be in the office to obtain information.
A few tasks typically reserved for accomplishing at an office computer can now be done quickly using a handheld smartphone or tablet. They include:
Many trucking and logistics companies are now using carrier dashboard smartphone apps equipped with live document scanning.
Easily scan and view invoices at the touch of a button
Internet Truckstop is developing mobile apps to integrate it's transportation management system
Dispatchers are able to do weekly load searches and post their truck's availability.
Dispute resolution can be satisfied much quicker than before.
Around-the-clock live support is easier on the customer service representative; they no longer have to be sitting at their office computer, but could be out to dinner on the weekend and still check shipment status.
Executives can check key performance metrics anytime, anyplace.
‍