With the logistics industry continually growing and redeveloping, freight brokers and 3PLs are taking to new heights for becoming more efficient. The reasoning? Efficiency = increased revenue. Trailer pools are the new hot topic of the logistics industry, could this increase shipper and carrier efficiency?
Presently, the 3PL industry is over $150B in annual revenues with a total of $50B in gross margin generated from the revenue total. Most trucking companies are outsourcing 42% of their capacity to other carriers and roughly 20% of for-hire freight is facilitated by brokerages and 3PLs.
This is evidence of how significant 3PLs have become within the trucking industry. Now let's look at the differences between brokerage & 3PLs:
Brokerages:
Not asset-based, don't own their own equipment to transport shipments
Best for shippers with unpredictable transportation needs
Connected to many trusted carriers that offer varieties of services
Not involved in the planning and optimization of supply chain strategy
Works for an as-needed basis
3PLs:
Plays a strategic role in supply chain optimization
Establishes a long-term relationship with supply chain managers
Involved in the entire planning process
Works with shippers to create a unified logistics solution
Connected to many trusted carriers just like a broker
Occasionally deploy their own assets to bring down the cost for shippers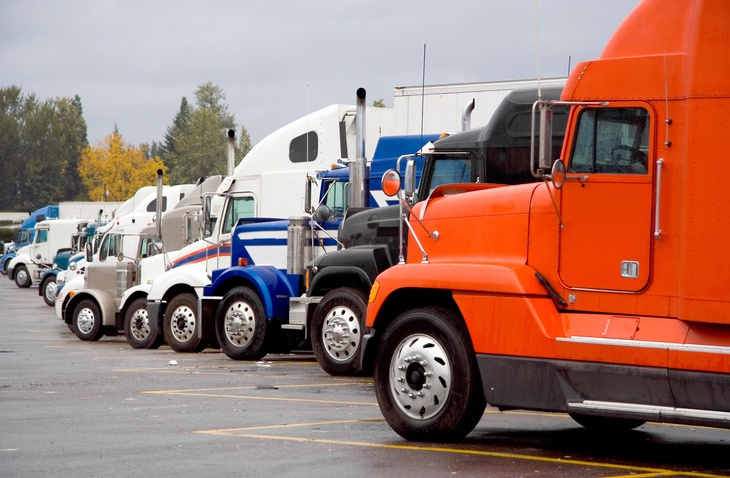 In the future, experts believe the industry is likely to see the usage of trailer pools. What is a trailer pool? Essentially, trailer pools are a way to tranche together a subset of trailers in an area that doesn't have much freight and get them to a better area without them having to deadhead there for $0. These trailers don't necessarily have to come from the same carrier – that's the beauty of it.
Shippers benefit from a cheaper average price. While carriers benefit from a guaranteed move.
When we consider the practical usage of trailer pools, it's a tough call on how to best use them. Are these trailer pools a good thing or a bad thing? It's a situation that can have effects on those using a pool and those without.
Pros:
Allows loading and unloading to happen without a driver being present, efficient
Shipper is given flexibility in loading and unloading which prevents congestion in docks
Reduces the severity of detention spending that shippers pay out for creating delays
Fleets can allow their drivers to maintain loaded miles (happy CFOs and drivers)
Creates a consistent price point for those in the pool
Allows carriers the ability to improve data recording
Cons:
Creates a freight that is often less desirable for larger commercial fleets
Requires a great amount of investment
Carriers can sometimes become concerned of customers abusing the pool
Trailer pools that are too small may result in customers being underserved
Profit loss when carriers are not moving cargo
Can create an influx in pricing for those not involved within a trailer pool of a certain area
Increase in enforcement and collections for detention if a shipper abuses the pool
FacebookTwitterShare
‍