Today, the business operates in a digital world – once that changes at a rate seemingly impossible to keep up with. In order to succeed in this business climate, a company needs to adapt to the pace of change.
Adopting megatrends allows a company in this industry to gain critical insights into long-term changes that will affect the future of transportation. Driving growth and innovation, megatrends can be incredibly useful is creating a competitive advantage, excelling the company and keeping it afloat in the fast-paced future.
Trend 1: Replacement of multiple distribution network strategies with an omnichannel.
On average, there are three discrete distribution networks across all industry sectors. This number varies depending on overall corporate strategy.
Separate distribution networks were created mostly to handle the specific requirements of customer or product segments. Recently, e-commerce distribution networks were introduced as a sound supply chain strategy, but they lacked an important external element: speed.
Because of this, companies have started working on omnichannel strategies that will eliminate the need for multiple distribution networks, hopefully solving the speed problem.
Don't be confused – omnichannel is not just an additional network to be added. It requires an integrated, seamless strategy to create and deliver value in the digital marketplace.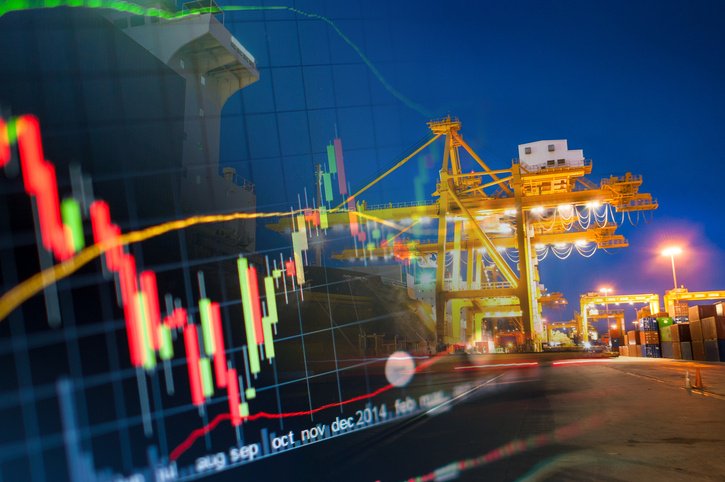 Trend 2: Integrated supply chain operations enabled by data-format neutral technology.
Until now, the best option for a company was to purchase and install technology in-house. Transportation management systems (TMS) and distribution management systems (DMS) require(d) the best software possible, and the investment in these assets often translated to improved performance, efficiency, and effectiveness for the business.
However, software as a service (SaaS) provides any firm with the same sophisticated, top-of-the-line tools to manage transportation and distribution, minus the large financial investment. This seems like a no-brainer for most companies, especially those with budgets restricting their technological explorations. The reality is that SaaS did not improve efficiency or effectiveness overall for supply chains, making it a moot point.
The solution to this problem is simple: technology must be viewed as an enabler for integrated supply chain operations, with its purpose being the creation of value in an ever-changing business environment.
Cutting-edge firms have gotten a leg up on others by learning how to handle demand uncertainty and customer requirements. The most important way to do this? Supply chain visibility.
Moving away from stale information towards real-time, streamlined supply chain visibility is a must if a company wants to survive in the digital business climate.
Trend 3: Introduce the Chief Supply Chain Officer.
The 25th Transportation and Logistics Annual Study indicates that companies with a Chief Supply Chain Officer report statistically better profitability than their competitors.
Strategy-structure-performance (SSP) theory supports the idea that an integrated supply chain strategy that is led at the C-level of an organization will result in improved firm performance.
Even better, the Chief Supply Chain Officer who recognizes the value in transportation will excel even more. At this point, most chief executive officers wouldn't debate the importance of supply chain management, but many of them neglect transportation.
The CSCO balances the tradeoffs between functions to achieve the long-term, overarching strategic goals of the company, creating a competitive advantage.
‍