Trucks move a substantial amount of valuable goods over the roads, which makes them an attractive object for stealing. Cargo theft is especially common during the holidays or weekends. At this time, truck drivers park their vehicles and trailers for either the day or an extended period of time, making loads vulnerable. Cargo theft occurs from time to time and normally takes place in areas close to major cities. Shippers and carriers can take measures to increase cargo security and eliminate chances of cargo theft, using cargo theft prevention tips.
How to Stop Cargo Theft?
Keep Track of Employees and Check Carriers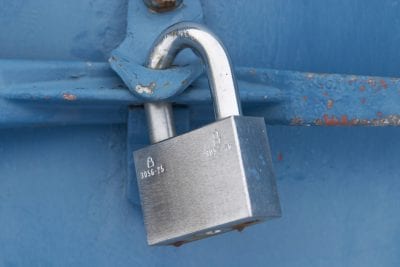 Make sure to conduct background checks and screen all employees, carriers, and anyone that has access to shipment information and details. Inside cargo theft is a growing problem in today's freight industry and happens more than many companies can imagine. Additionally, make sure that shipment information is kept private and screen employees and carriers that will be dealing with shipments to help prevent possible incidents. Utilize all the resources to verify carrier safety and identity and make sure all the information matches. Ultimately, implementing strict and standardized security screening procedures is crucial for preventing cargo theft.
Take Advantage of Technology
Using advanced technology like GPS and shipment tracking can help companies keep track of their assets in the case of cargo theft. There are various tech solutions available, like apps with an alarm option. It notifies you when the vehicle or driver moves outside of its scheduled route. Additionally, it's useful to monitor various available resources that report suspicious activity. If you see anything suspicious, don't hesitate to report it. The more information that is out there, the easier it is to keep your freight safe.
Minimize Wait Time
Cargo is always at a certain risk whenever the truck stops for a long time. To reduce your chance of cargo theft, try limiting the need for weekend transits that could include excessive dwell time. If you are a carrier entering into an area where cargo theft is common, plan accordingly and make sure that your truck isn't left alone for a long period of time. Additionally, consider that scheduling loads during holiday time increase the probability of your cargo being stolen.
What are the most commonly stolen commodities?
The most commonly targeted products are food and beverage, high-value electronics, apparel, and lower-value retail products. These goods are easy to resell and aren't usually as protected for cost-efficiency reasons.
Where does cargo theft usually happen?
Cargo theft often happens at truck stops and parking lots, especially in poorly-lit areas with no surveillance. Also, it is a common incident after hours at carrier terminals and facilities with limited security. Quite often the actual cargo theft occurs in broad daylight upon pick-up, but no one realizes it until the freight doesn't show up at the destination when expected.
Cargo Theft Prevention
The cargo theft ratio has been steadily rising year over year. As we come up with better practices to keep our freight safe, fraudulent activity evolves simultaneously and becomes more and more sophisticated. It's crucial to be aware of the potential risks and take all the precautions possible. With all the safety measures, you make sure to eliminate the cargo theft rate and secure yourself from the frustrations.
‍