The holiday season is a tough time for retailers and the transportation industry, and the time between Black Friday and Cyber Monday can be the peak period of the rush. Large volumes of e-commerce purchases are putting more and more pressure on businesses and their logistics managers every year. Today we will look at how the crazy shopping day known as Black Friday came about to change the holiday shopping season forever.
What is the origin of Black Friday?
There are many stories about how Black Friday got its name, but the main story says the origin of the term "Black Friday" came from 1960's retailers' slang. After Thanksgiving, the stores went from being "in red," which meant having no money, to being "in black," which implied making a profit. Black Friday also stands for the extreme rush caused by the beginning of the shopping season.
Interesting facts about Black Friday and Cyber Monday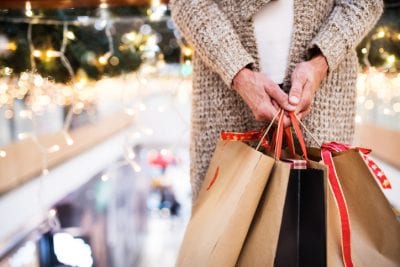 Usually, buyers and retailers do not see the details of a company's logistics and supply chain processes, but there is a huge engine running behind the scenes to keep companies organized and keep shipments coming in and out properly. The journey a package takes from a warehouse to your front door is far more complex than you may think. In honor of Black Friday later this week, here are some interesting facts and insights about the busiest shopping day of the year:
Almost 74 percent of Americans plan to spend big on Black Friday sales in 2018.
The average purchase amount is estimated to be $483, which equals $90.14 billion of total expenses between Black Friday and Cyber Monday.
Surprisingly, men will spend twice as much as women, reaching an average $626.44 for men compared with $342.50 for women.
To handle the mass amount of shipments and demand, UPS and FedEx are hiring 95,000 and 50,000 people accordingly as additional workforce.
On average, 6 people deal with a package directly before it reaches its final destination.
Since 2006, 7 deaths and 98 injuries occurred during Black Friday shopping.
Most companies start holiday preparation in the summer or even earlier.
The most wanted objects for gifts or personal purchase are gift cards, clothes, electronics, and jewelry.
Almost 52 percent of Americans have said they regret their purchases during Black Friday, and nearly 30 percent end up returning items they bought.
In 2017, Amazon took 54.9 percent of all online transactions during Black Friday.
People shop online more than in stores during Black Friday.
As the competition among logistics companies and retailers becomes fiercer every year, it is important to analyze the data and watch the trends to stay relevant and competitive. If you are a large company that needs help with your Black Friday shipment preparation, reach out to a third party logistics provider like PLS today to let us move your loads for you!
‍