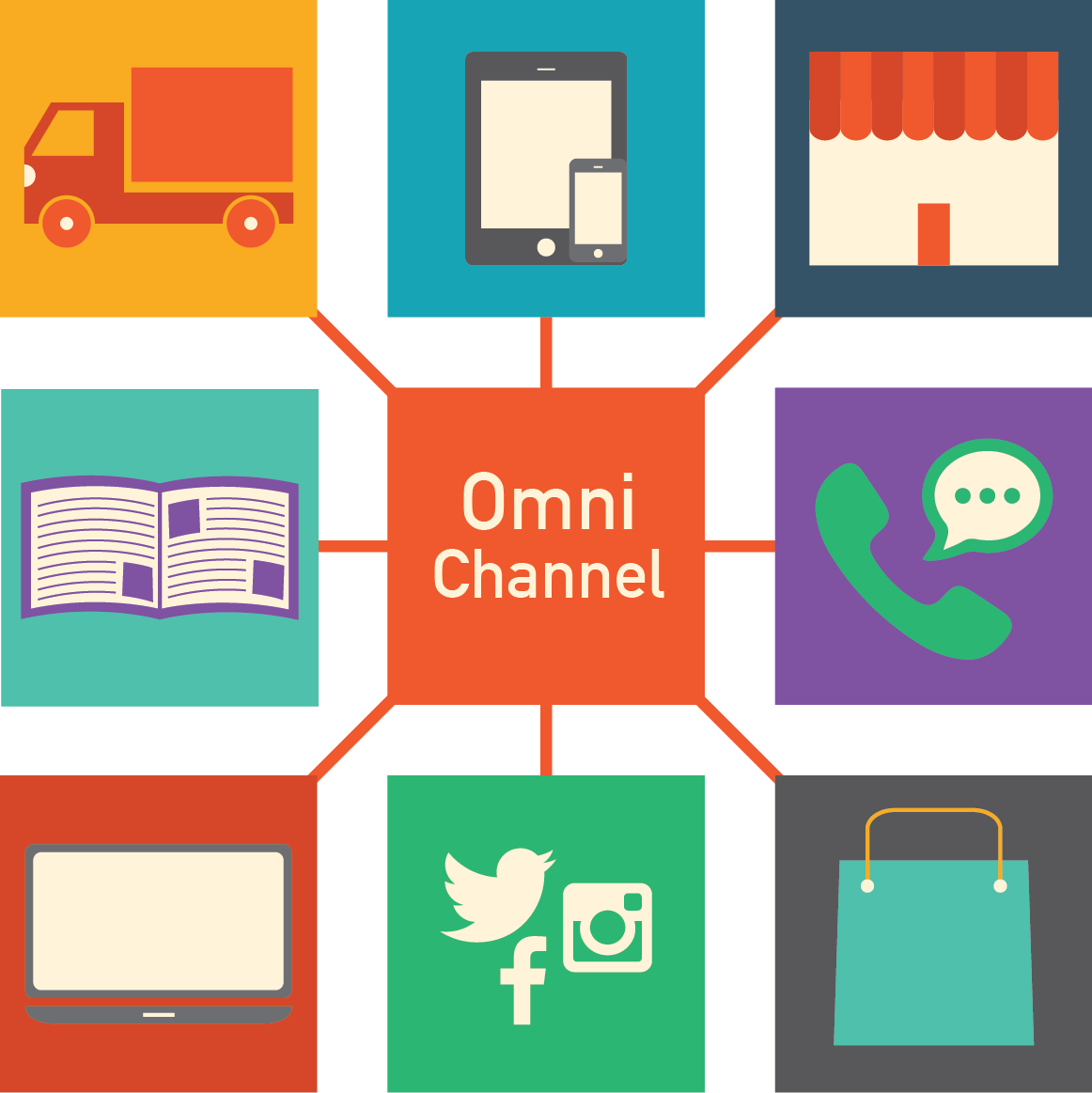 Even if you're not familiar with the term omnichannel, I'm sure you have enjoyed the perks of it. Just remember the last time you saw a product online, scanned its barcode for online price-comparison and then ordered it from a website for a substantial discount. Or when you have chosen an item online and then stopped at a nearby store to buy it so that you can ask questions and receive support. This is all part of the omnichannel game that most retailers are playing.
The purpose of the omnichannel strategy is to satisfy consumers' needs immediately, regardless of the shopping channel – e-commerce, brick and mortar storefronts, social networks, phone calls or even catalogs (yes, people still use them).
According to the 2014 UPS Pulse of the Online Shopper™ Study, 40% of all studied purchases were completed through different combinations of omnichannel shopping. Retailers want to provide seamless and integrated shopping experiences for consumers with multi-channel retail, offering competitive prices and quick delivery.
The omnichannel concept puts retailers under great pressure to meet and exceed consumers' expectations. Below are some common challenges that retailers will need to overcome:
Organizing inventory across multiple channels and delivering items from stores, warehouses, and distribution centers. Omni-channel retailing is not possible without stock tracking systems and proper DOM (distribution order management).
Next-day or same-day delivery. In omnichannel, when retailers need to deliver products that have already been purchased by the customer, fast delivery is a necessity.
Managing supply chain initiatives with in-house assets or hiring an experienced 3PL to meet the customized requirements of omnichannel retailing.
Tracking users' behavior across all channels to get a clear view of each channel's efficiency.
Maintaining the same database of product prices and promotions across all channels.
So, it's easy to see why supply chain management optimization is critical for omnichannel retailers. According to Annual Third-Party Logistics Study, omnichannel supply chains are still maturing – leaving a wide gap between consumer and retail expectations. Logistics operations depend heavily on distribution centers, stores, and delivery locations – and for omnichannel it's important to sync inventory tracking. Plus, e-commerce pick-ups usually differ in size from traditional brick and mortar deliveries.
For retailers with developed systems of brick and mortar stores, the Ship-from-Store strategy could be an advantage. Ship-from-Store describes the delivery strategy when the product is picked up from a nearby store, instead of being distributed from a warehouse or distribution center. This helps to save time, making delivery faster and less costly and allows retailers to compete with e-commerce giants like Amazon. When implementing the Ship-from-Store strategy, retailers typically utilize DOM technology platforms to allocate inventory across all stores. Inventory should be tracked in real time throughout all stores and be 100 percent accurate – in fact, stores here play the roles of little warehouses, so they require the same approach.
When it comes to choosing between internal logistics assets and working with a 3PL, omnichannel retail should evaluate the volumes of current and future shipping needs.  If volumes will be increasing or if a retailer is going to be adding e-commerce to its services, working with a knowledgeable 3PL provider to customize supply chain management can add tremendous value.  3PL's can provide comprehensive solutions for effective logistics management that will include:
Inventory system consolidation across all channels, allowing retailers to choose where to pick-up orders based on the customer's delivery address and type of delivery.
The most efficient and cost-effective transportation option for each order.
To find out more about how a 3PL provider can add value to your omnichannel supply chain, contact us today.
‍