There are millions of different products that are shipped out throughout the country every day. The logistics industry makes it possible for stores all over the world to replenish its inventory to meet consumers' needs. Grocery stores, for example, rely on shipments to bring in produce from various locations all over the country to provide a wide variety of goods in their stores. This can include products ranging from bananas and granola bars to milk and beef. For grocery stores to successfully ship these produce items, refrigerated shipping is necessary so that the products don't spoil and go bad along their journey.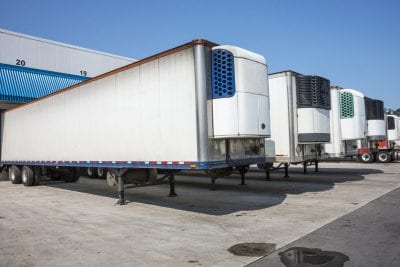 Refrigerated shipping is very popular among timely food shipments. Refrigerated shipping can be viewed as a stressful task to some companies that worry their products won't make it to the destination on time and/or experience damages and perishing along the journey of the shipment. Refrigerated shipping doesn't have to be difficult and can be very beneficial to many companies if it is done the correct way.
Choose the Right Packaging
Choosing the right packaging for your refrigerated shipment can make a big difference in shipment preservation. If your items require intensive insulation, make sure that they are prepared to withstand delays in the shipment and won't become spoiled along the way.
Keep Track of Your Shipments
Tracking your refrigerated shipment can help prevent mishaps during the shipment's journey. Shipment tracking can help prevent any surprises if a delay were to occur and can keep you updated on the shipment. If your items require specialized shipping services, like refrigerated pharmaceuticals, you can look into a specialized freight service to properly accommodate your shipment.
Create a Back-Up Plan
It is always a good idea to have a back-up plan in place if something goes wrong and goods are spoiled or damaged. Working with a third-party logistics provider can help give shippers a "peace-of-mind" when shipping and properly manage and ship refrigerated goods efficiently.
If you are a company that frequently ships produce or perishable goods, refrigerated shipping is a great option. Need to book a refrigerated shipment today?
‍