Technology has made supply chains and transportation more competitive, more convenient and more profitable. Technology's biggest gain for shippers is actionable data. Shippers who examine transportation data develop strong operative initiatives, identify inefficiencies and improve inventory management.
What are some transportation sources that shippers can generate data from?
Transportation Management Software
Demand Forecasts
Claims Data
Electronic On-Board Recorders (EOBRs)
Social Media, s, Email Records
TMS data is considered an internal data source. It can be intricate, but if evaluated properly, it will reduce costs and increase productivity. More than half of TMS users gain at least 8% savings in freight costs. Companies who operate manual methods instead of using a TMS for supply chain and transportation management lack visibility.
A TMS registers new data and stores historic data which, when used together, creates better communication, forecasting and decision making. Using a TMS lets a shipper measure, predict and expose obstacles and solutions in the supply chain.
Advantages of a user-friendly TMS:
Fast ROI After Implementation
Flexible, Scalable, Visible
Access to Pre-Qualified Carrier Network
EOBRs are an external data source that has revolutionized business intelligence for shippers and carriers. EOBRs collect data and communicate regularly to ensure that there are no problems on the road and that deliveries will arrive on time.
Here's an example of how EOBRs benefit shippers and carries: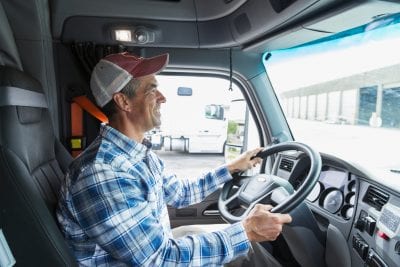 A driver with a reefer trailer full of produce is driving down a long stretch of highway they are unfamiliar with. Unknown to the driver, something has gone wrong with the trailer and the temperature is slowly increasing, putting the produce at risk of spoiling. The EOBR will notify the carrier that something is wrong, and they can in turn notify the driver. At this point, the carrier would, based on the truck's location from EOBR information, direct the driver to the nearest garage to get the trailer fixed. The EOBR technology is constantly monitoring so that product integrity is never compromised
With the help of technology, transportation users and providers can experience better service, faster communication, more visibility and smarter operational decisions. Now, complicated tasks can be automated and processes can be regularly evaluated in order to produce maximum efficiency. Supply chains will continue to benefit from technology by seeing lower costs, less error and accessible information.
To learn more about the power of data in transportation, download PLS' ebook Powerful Reporting Improves Insight.
FacebookTwitterShare
‍