Supply chain relationships have evolved to be central to the success of 3PLs and their customers. Companies are finding innovative ways to make collaboration work for the shared benefit, and by teaming up with suppliers, buyers, and competitors, companies are reaping benefits of cost efficiencies and monetary availability.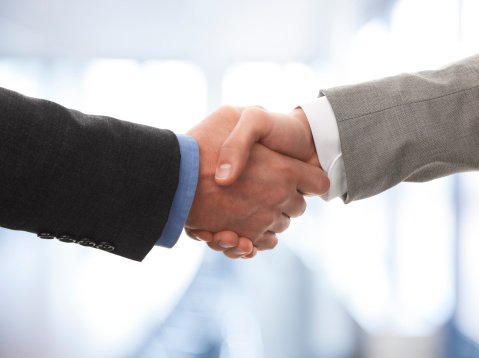 In the 2016 Third-Party Logistics Study produced by Capgemini Consulting, results showed that 81% of 3PL providers support the concept that collaboration, even with competitors, can achieve logistics cost and service improvements.
According to SupplyChainBrain, in 2011, BMW and Toyota collaborated to create an environmentally friendly luxury vehicle. They shared costs, knowledge, and supplies. Evan Rosen, author and research team leader, writes "Collaborating among competitors makes sense when the collaboration creates value for both parties, begins with structure and clarity, and involves non-differentiations processes."
The logistics industry has a lot to gain by teaming up with competitors — reduced internal costs, acceleration of new project initiatives and market growth. Consumers win from the partnership, too- a luxury environmentally friendly car for example, or reduced wait times on returns, saving expenses on new equipment, higher quality products.
Companies that collaborate successfully have enjoyed reductions in inventories and costs, coupled with improved speed, service, and satisfaction. According to Supply Chain Quarterly, companies can greatly impress prospects for collaboration by taking a thoughtful approach in how they implement the effort. The article identifies 6 important steps that can make the difference between having a productive collaboration or an unsuccessful one:
Work together in areas where you have solid footing.
Turn win-lose situations into win-win opportunities.
Select partners based on ability, strategic goals, and value potential.
Invest in infrastructure and people.
Establish a joint performance management system.
Collaborate for the long-term.
Organizations are recognizing the growing importance of collaborating in order to mitigate supply chain complexities, reduce transportation costs and gain market advantages. Supply Chain Management Review notes one of the greatest benefits of long-term supply chain collaboration is the rate savings that result from routinized procedures over the life of the relationship. The longer the relationship, the more indirect costs are reduced.
Successful supply chain collaboration isn't an easy accomplishment, but it is worthwhile if the initiative is fully thought out and pursued jointly through planning, communication, and monitoring.
Related PLS Logistics Posts:
Request Freight Assessment
‍