Freight rates are an indispensable part of the dynamic environment in the trucking industry. However, even experienced shippers may not know the process and/or details of rate forming or spot market rates. Let's take a look at the nature of spot rates and how do they differ from contract freight rates.
What are spot freight rates?
Spot market freight rates are rates available at a very short period of time, right at the moment of the offer. These rates are mostly offered by freight brokers and are relevant on the spot if you agree to move loads for this price. Spot rates can be a good solution for last minute shipments, or for small shippers who don't have enough freight volume to arrange contract rates. There are spot rates for both truckload and less-than-truckload modes, including dry van, flatbed, and refrigerated shipping.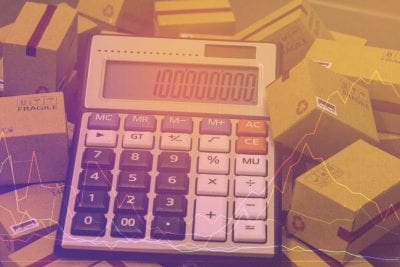 Carriers and owner-operators use spot freight rates to fulfill capacity between the contracts, to utilize backhaul trailer space, and some even make the business solely on the spot rates.
What is the difference between spot and contract freight rates?
The main difference between contract and spot market freight rates is that spot rates are offered at a moment. The contract rate is an established price for a certain period of time. Contracts are usually signed for a year, so a shipper is securing the equivalent price in advance to move freight through an arranged lane. Contract rates are usually higher than spot rates, but in the long-term can be more cost-efficient for shippers with high volumes of freight.
What do spot rates depend on?
Freight rates depend on a wide variety of different factors. Since spot rates are extremely fluctuating, it can be difficult to understand which factors impact the price. Mostly, the spot rates are defined by freight-to-truck ratio, and with supply and demand. The higher the demand, the higher the price, and vice versa. Apart from demand, spot rates are affected by other factors like fuel prices and other market conditions.
Spot rates can be a working solution to save costs or find capacity for your last-minute shipments. If you are not shipping a large number of goods on a regular basis, you may benefit from spot freight rates too.
FacebookTwitterShare
‍