Transportation Secretary, Andrew Foxx, told a congressional subcommittee that a proposed rule requiring heavy vehicle speed limiters will be issued no later than this fall. Supporters of the speed limiter rule believe highways will be safer and fuel consumption will be reduced.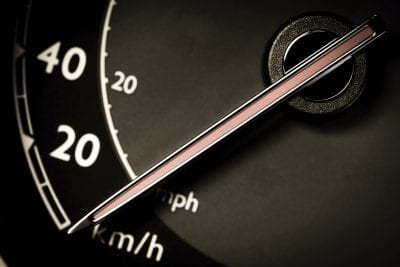 The rule targets trucks that travel on highways with speed limits of 55 mph or higher. No speed limit has been determined, but since big truck tires are not designed to go over 75 mph, the limiters will likely be set at 65 mph.
The rule was proposed in 2013 and has been delayed 21 times. The government states that the mandate has been delayed as they continue to examine safety data and conduct research. The proposal is being written by safety administrations and the DOT predicts the mandate will prevent about a thousand highway fatalities.
When big trucks hit high speeds, they are prone to tire blow outs and potential accidents. Large trucks are dangerous in a collision since they weigh 30 times more than passenger vehicles, so when they speed in poor driving conditions or drive faster than the posted limit, accidents are more likely to occur.
70% of the trucks in the US already have speed limiters set, and as a result, they've reduced crashes and saved money on fuel and maintenance. ATA chairman, Duane Long, said "We limit the speed of our trucks to 65 mph because it makes good safety sense, and as a bonus, it makes good economic sense."
To learn more about 2015 DOT Regulations and the heavy vehicle speed limiters mandate, download our eBook.
‍