Despite the common TMS myths, it lets companies understand their processes while reducing costs, and forecasting accurate demand.
Here are 4 popular misconceptions about TMS:
Software as a service (SaaS) transportation management system (TMS) solution doesn't add value, is expensive, and doesn't present ROI for years.
TMS sanctions effective and fast decision making. It has a customizable interface, streamlines operations, reduces carrier overhead charges, optimizes routes, and has track and trace features.
A TMS identifies supply chain pain points and logistics challenges that might have been disregarded.
The SaaS model of TMS software requires little to no IT or monetary investment, unlike traditional software. SaaS solutions don't require costly upgrades. With a SaaS solution, the shipper's organization pays for what is used.
Implementing a TMS creates immediate ROI because it takes away the manual processes. A TMS enables better processes, delivering better customer service at a lower cost. In a 2011 ARC Advisory group survey, 40% of respondents felt that TMS software offers a strong ROI and that if they were to give up their TMS and go back to manual processes, their total freight spend would increase.
For centralized TMS software, you can't partner with a 3PL
When shippers use a 3PL in tandem with a TMS, shippers can greatly benefit. The 2016 Third-Party Logistics Study shows that 73% of shippers indicate they are increasing use of outsourced logistics services this year, which compares to a figure of 68% reported in 2015.
A 3PL provides different levels of partnership – some companies choose full-service solutions and some companies use 3PLs for tech support or spot moves.
Partnering with a 3PL lets shippers focus on their core competency while 3PL experts form accurate logistics practices and monitored freight moves.
The 2016 Third-Party Logistics Study reveals that 73% of shippers interact with their 3PL on a daily or hourly basis, while 80% of 3PLs responded similarly.
I can't use my preferred carriers, automate rules or use all of the data generated
Carrier connectivity is a major benefit of using a TMS: shippers have access to a broad network of carriers, including their preferred carriers, and shippers have the opportunity to become a carrier's choice through simplified communication and coordination. With such direct access to a carrier network, there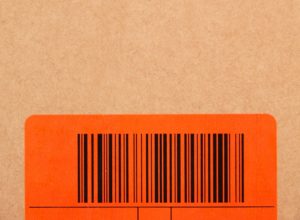 is substantial ROI, since you'll be able to find capacity whenever you need freight moved.
Logistics Management Research shows that TMS users achieve an average cost savings of 7.5% when they use preferred carriers, better procurement negotiations, and put low-cost mode selections to work.
Automation is another benefit offered by TMS technology. With automation, you will avoid making costly errors. Automated rules enable a shipper to select applicable accessorial fees, auto-filled BOL information and access to your scheduling.
Only 20% of the data accumulated by structured sources is easily digestible. Taking TMS data and turning it into something actionable reveals profitable results. The information is a key benefit of a TMS and helps companies predict complex situations. Even using a small percentage of the data collected will give companies the opportunity to cut costs, compare lanes and rates, find ways to improve supply chain processes.
Real-time data and visibility are just buzz words
Real-time data and shipment visibility are real benefits of transportation management systems. To achieve visibility that provides real-time data, companies must blend all systems and pay attention to the transportation and production details.
Implementing real-time data and visibility let companies understand their processes better, while reducing costs, and forecasting accurate demand. The software allows shippers to frequently run reports, receive instant notifications of disruptions and analyze historical and present data on costs and performance.
Learn more about our TMS, PLS PRO!
More PLS Posts on TMS Technology:
‍