2019 is coming to an end, which means it's time to wrap up the year and define key trends for the oil and gas industry in 2020. Last year was a tense period for the oil and gas industry, and for the U.S. economy in general. Ongoing tension with the U.S. – China trade war, disrupting political situations in the country and beyond, and weakening global markets altogether have brought significant shifts to the oil and gas market. Let's take a look at the key outtakes from a Deloitte Report.
What to expect in the oil and gas industry in 2020?
Increased security, decreased demand
Due to the trade war, the fluctuating economic and political situation, the recession in GDP growth, and general economic slowdown, the demand for oil and gas products and distribution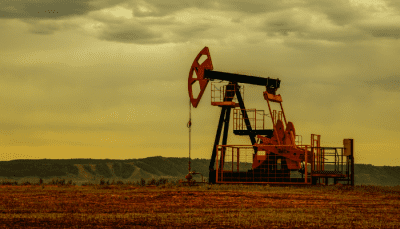 may decrease in 2020. However, growth in supply from producers in the Western Hemisphere is expected. Due to political tensions, companies will be focusing on increased supply chain security. To avoid potential disruptions and price jumps due to unpredictable situations between oil market players, safety and security will become a primary concern for businesses during the upcoming year. The situation with oil demand and prices is still uncertain.
Energy transition and sustainability
The discussions about the future of energy production seem to be never-ending and filled with uncertainty. While some expect coal, oil, and gas fuel to be partly or fully be replaced by the 2030's, most experts believe this won't happen until mid-century. Regardless of the full implementation time, the process of replacement and energy transition has already started. The biggest challenge for companies will be switching and adjusting to a new demand on the market while reducing carbon emission. Becoming more sustainable is also expected to be a major trend in oil and gas for the upcoming years.
LNG export will continue to grow, but not as fast as previous years
Since 2016, the U.S. liquid natural gas exports have grown drastically and haven't stopped increasing. Due to the low-price market and relatively stable price mechanisms, the U.S. was dominating the LNG export projects market. However, the situation can change in the upcoming years. With more competitors emerging and willing to bring flexibility to the market, it will be more challenging to generate steady growth and maintain ongoing projects.
Read more in Deloitte OGC Outlook 2020
‍