Small businesses often have limited human resources and have employees in charge of a wide array of different tasks. If the business has the need to ship certain products occasionally or on a regular basis, one of these tasks is managing its supply chain. It's quite easy to make supply chain management mistakes.
Well, how hard can it be to get the product from point A to point B, you may ask? Honest answer: if you want it to be efficient and successful, it may not be that easy! Employees do their best to keep customers happy and costs under control.
At the same time, there are certain common supply chain management mistakes small businesses often make in managing their supply chain which may end up negatively affecting their customer satisfaction rate as well and their bottom line.
Let's look at a few supply chain management mistakes that might be hurting your business:
A Non-Logistics Logistics Manager
Sounds a little confusing, right? It's pretty simple. As mentioned before, small businesses often operate with limited resources, and it's common for a person without any supply chain background (for example, a salesperson) to be in charge of arranging the whole shipping process to the end customer. The lack of industry-specific expertise is quite a disadvantage and may cause shipping disruptions and financial losses.
Missing the Details
This, as well as all other mistakes, often stem from the one main issue mentioned above – not having anyone with solid experience and understanding of logistics processes and details. Logistics professionals are aware of the pitfalls and tricky parts and possess the expertise which allows them to find cost-effective options and avoid unexpected issues/up charges.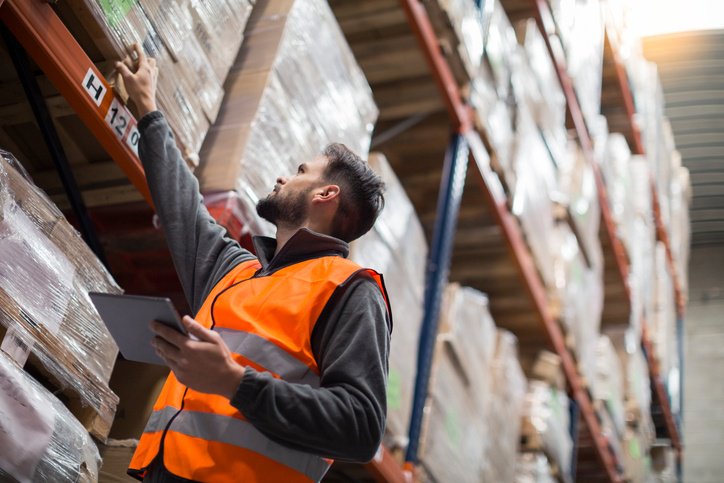 It's important to research all the details and make sure you are not going to end up facing hidden costs in the pursuit of the best "upfront" price.
Ask straightforward questions about anything which might potentially come back to harm you, and always ensure all the information you provide is accurate and extensive.
Lack of Automation
It's common for small businesses to lack specific software and automated processes due to obvious reasons – automation is an upfront expense. However, automation software is an investment and can help the future of your business. Investing in automation will save you time and money in the future, help your business and your supply chain be more efficient which is a direct cost-saver.
With that being said, hiring a logistics professional for a small supply chain or investing in automation may not be at the top of your priority list for understandable reasons. What can you do in this case to manage your supply chain efficiently? You can reach out to a 3PL. They can offer the expertise and software that will be highly beneficial for your supply chain. A good 3PL can help you cut down your shipping costs and reduce your logistics-related stress.
Learn more about our supply chain management services and contact us for the supply chain advice!
Contact Us
FacebookTwitterShare
‍