Freight shippers are enjoying a buyer's market at the moment. There's widespread overcapacity in the trucking industry, forcing carriers to lower prices in an attempt to keep their trucks full. For now, shippers can find low transportation rates relatively easily.
As with any cyclical industry, this will all change. Soon, carriers will be dictating rates and shippers will be competing for trailer space, paying much more for transportation than they are right now.
Why is this happening? And when can shippers expect to pay higher rates?
There are 9 major factors that will determine the severity and timing of the rate hikes.
Operating Costs
When energy prices rebound, it will increase operating costs for trucking companies. In response, they will have to increase fuel surcharges to cover their expenses. Carriers make more profit from fuel surcharges when fuel costs are high, so the surcharge increase won't be proportional.
Government regulations affect carrier productivity. The ELD mandate, set to start in 2017, is expected to have huge impacts on capacity since almost half of the trucking industry hasn't installed the technology yet. When trucking companies are less efficient, they have to increase rates to make up for lost revenue.
Reliable drivers are hard to find and require more pay and benefits. Good drivers increase operating costs for carriers, who have to increase linehaul rates to cover the additional cost to hire, train and retain drivers.
Read more about rising operating costs here.
Truck Capacity
Smaller LTL trucking companies are being pressured into lowering their rates, despite steadily increasing operating costs. This will burden the LTL industry, forcing many LTL carriers to go bankrupt or take trucks off the road.
Truckload carriers aren't expanding their fleets. Truck sales have decreased for 27 straight months, including a whopping 5% decrease in May. Truckload carriers are gaining little to no profit. They are expected to reduce capacity in late 2016 – which could leave the economy without enough truckload capacity when freight demand picks up.
The driver shortage constantly threatens the trucking industry. There are just enough truck drivers to handle the slow freight demand now, but any uptick in load volumes will expose the true shortage.
Read more about diminishing truck capacity here.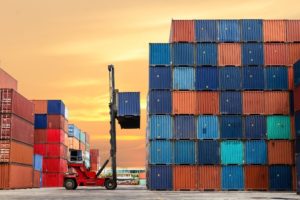 Freight Volume
Inventory levels are high right now, but soon they will level out. Flat inventories lead to more aggressive production, which translates to higher freight volumes.
Currently, the U.S. dollar is very strong, creating an import-heavy environment. It is expected to weaken in the near future, dramatically increasing export levels. Higher export levels mean more demand for freight services.
The U.S. is near full employment levels. This will create wage raises, which, historically, leads to increased consumer spending levels. More consumer spending translates to higher freight volumes.
Read more about rising freight volumes here.
Key Takeaway
The important thing to realize is this: freight volumes will increase at a time of higher operating costs and lower capacity in the trucking industry, leading to a rapid rise in transportation rates.
Freight demand will bottom out as early as the third quarter of 2016, meaning in late 2016 or early 2017, the buyer's market will be reversed.
Once these factors start to work in carriers' favor, the rate hike will happen very quickly. Shippers can prepare by streamlining transportation processes and locking in low transportation rates now.
Click Here for Logistics Management Best Practices White Paper
‍