The over-the-road (OTR) trucking industry faces numerous regulations that are controversial within the industry. Due to the current state of the economy and the crucial turning point, it is at, these regulations have the potential to worsen the capacity crisis, increase transportation rates and harm carrier productivity at a time when carriers expect financial difficulty.
What Role Does the Economy Play?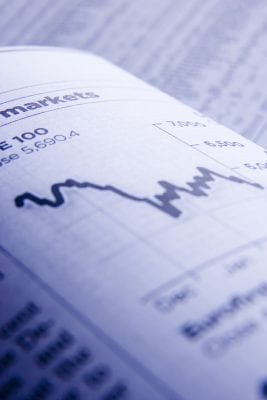 In 2016, economists believe that industrial activity, which had started to decline at the beginning of 2015, will become even more sluggish. This economic recovery was one of the first industrial-led recoveries in history, and many economists are not sure what will happen once industrial activity slows.
In 2016, consumer spending is supposed to increase faster than it has since the Great Recession, due to low fuel prices. What's uncertain is if the uptick in consumer activity can make up for slow industrial activity and continue pushing the economy down its path of recovery.
Two things could happen: the economy could slip back into another recession, or the economy could continue its slow but gradual recovery. If the U.S. slips into a recession, even a minor one, many carriers would go bankrupt, drivers would gravitate towards large carriers who could keep them busy, and drivers would leave the industry for more profitable work. This would severely aggravate the driver shortage. Capacity would become very tight and shipping costs would skyrocket.
On the other hand, if the economy continues its recovery and there's a slight uptick in freight volume, it could still spell trouble for the OTR transportation industry. It is likely the first half of 2016 would run smoothly in this scenario, but after that, capacity would reach or pass its threshold and the effect of the driver shortage would be in full swing. There would be insufficient trailer space for all the freight that needs to be shipped and transportation rates would rise rapidly.
Not to mention, in both scenarios the average age of a truck driver is 49, so drivers will be retiring at faster rates every year no matter what happens. Carriers anticipate difficulty, but there are several regulations that could make these looming problems even worse.
Which Rules Could Aggravate these Trends?
There are many regulations that could be harmful for carriers, and ultimately, for shippers too. Emissions requirements, equipment requirements, drug testing drivers and fuel-mileage regulations all contribute to reduced productivity and higher costs for OTR carriers. But the most restrictive regulations are the Compliance, Safety, and Accountability (CSA) initiative, the electronic logging device (ELD) mandate, and the hours of service (HOS) regulation.
CSA Initiative
The CSA initiative was designed to ensure carrier compliance with all regulations. It also provided a safety performance scoring program for all OTR carriers so that shippers can see who is reliable and who is not. As it turned out, these scores weren't accurate.
A recent study found that heavy-duty truck crashes that could not be prevented were affecting CSA scores. This means that carriers were being punished for incidents out of their control and potential customers had seen them as a poor service provider. The scores hurt carriers' productivity and can even strain capacity further if shippers are unwilling to use a carrier with a poor CSA score.
Representative Bill Shuster (R-Pa.) made sure reforms were passed in the recent long-term highway funding bill, FAST Act, to fix CSA scores. These scores are being adjusted and are not available to the public, but if they are not fixed properly the transportation industry will continue to be hurt by it, and shippers will have to pay for the extra costs.
ELD Mandate
The ELD mandate, which was passed in December 2015 and will become effective in December 2017, has met some resistance in the industry. Many large carriers already use ELDs to cut down on administrative time and costs, but small and medium-sized carriers say the regulation will cost them 5 to 8 percent in lost productivity.
The rule was made in response to years of heavy lobbying efforts from the American Trucking Association, who believe ELDs are necessary to combat owner-operators from cheating on their hours of service. The day after the final ELD rule was published, the Owner-Operator Independent Drivers Association (OOIDA) filed a suit against the FMCSA because they believe the rule is unjust. OOIDA says the regulation creates unnecessary harm on carriers' productivity and profits, while also invading privacy by acting as a monitoring system for law enforcement.
Having to invest in new technology and processes can be financially stressful for small and medium-sized carriers. Implementing ELDs not only involves purchasing the equipment but also creating internal processes to manage information. Also, as with all new technology, there will be a learning curve for drivers and other employees which will further hurt productivity and affect a carrier's ability to make a profit. Once again, decreased efficiency and increased operating costs will lead to higher shipping costs.
HOS Regulation
The HOS regulation has by far been the most controversial regulation in the industry. In particular, it is the 34-hour restart, including two periods of 1 a.m. to 5 a.m., which has caused unrest. Safety advocates say it is a step in the right direction but not far enough, while truck drivers say it is overkill and keeps them away from home longer than necessary.
The regulation was initially made because driver fatigue played a role in approximately 10 percent of all highway-related fatalities, but heavy duty trucks only make up around 2 percent of highway traffic. It is now under study by the FMCSA, who must prove that the rule improves highway safety.
The major problem with the HOS ruling is that it's bad for driver productivity and also the driver's experience. With the serious driver shortage we are currently facing and its resulting capacity crunch, it's extremely important to keep drivers moving so they make money and get home as often as possible. HOS rules could strand a driver on the road who is perfectly alright and alert enough to drive, keeping him or her away from home and off the road. Not only could this regulation increase operating costs for carriers, and in turn raise shipping prices for shippers, but it could keep new drivers from entering the industry and worsen the effects of the driver shortage. Large truckload fleets say the rule costs them between 3 and 4 percent in lost productivity, which in turn forces them to hire more drivers and use more trucks. The HOS rule has not yet proven effective at improving safety, and causes widespread inefficiency and increased operating costs, and even has the potential to turn people away from the industry and exponentially worsen the driver shortage.
‍