When you picture Valentine's Day in your mind, what do you see? Chocolates, hearts, giant stuffed teddy bears, and "lovey-dovey" cards. But isn't there something that is even more common on that day? Yes, flowers! But not just any flower, roses, vibrant red roses. These beautiful and delicate flowers are a true symbol of love and a staple when February 14th arrives. Their growing popularity has called for higher import numbers. In fact, an average of 198 million roses are produced each year just for Valentine's Day. That's a lot of flowers…
Roses are a classically romantic ever since Greek and Roman iconography. They also have been mentioned in Christian times. During the time of Shakespeare, roses had become a standard in love poetry. The red rose often appears in modern day literature, poetry, artwork, and films. So, as you can see, it's a pretty big deal.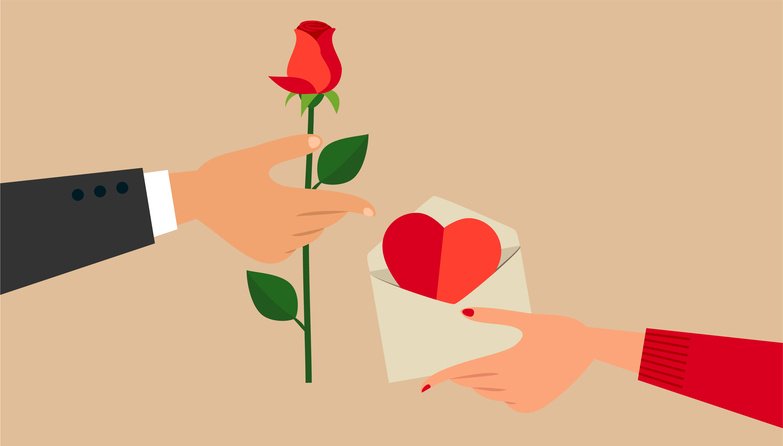 Where do they come from? Roses are not just grown in the US… Due to the high demand in February, the country relies on Columbia imports for roses as it supplies the US 78% of the total imported flowers. Ecuador and Mexico supply the remainder of the imports of the flowers. The Miami International Airport is the central hub for all of the floral imports in the US. All of those roses that arrive must go through customs before they can be distributed across the country. When they arrive, they are at a cooled temperature of 35°F to keep the roses dormant so they don't bloom.
While awaiting distribution, the roses sit in their refrigerated warehouse where they are assembled into bouquets. To move the roses out of the warehouse, refrigerated trucks arrive and are loaded up to make their journey to forward distribution points all around the country. These forward distribution points act as hubs for which the roses are directed to the appropriate retailer distribution center. The retailer distribution center is where the roses are taken to the retailer's stores.
Throughout the entire movement, the roses maintain their temperature of 35°F, this is very important to ensure consumers get the roses in perfect condition. A good refrigerated truck can monitor the internal temperatures in case something goes wrong. And the right logistics provider can monitor the travel of the roses and relay any information about the roses during their journey to the shelf of the store.
Once they arrive and are placed on displays, many special individuals are ready to receive this beautiful flower. It may be a long process to reach the local store, but it takes no time to pick the right rose from the display. Now go on and pick the best rose for your loved one and think about how far that rose has come.
‍