How do some businesses keep pace with customer demands, while others fail? What logistics challenges do businesses face with same day delivery? Here, we answer these questions and examine lessons learned from companies like GAP and Starbucks.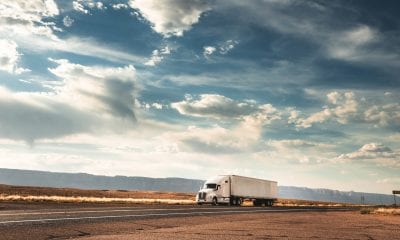 Meeting customer expectations is more complicated than ever before: on-the-go, mobile shopping habits make consumers' behavior unpredictable, while product variety and delivery options increase. Traditional supply chains with separate shopping channels and the standard "supplier, DC, store, client" product journey cannot compete in the innovative retail logistics environment. The main issues retail companies face today:
– Shorter product life cycles
– Same-day or next-day delivery competition
– Omni-channel fulfillment strategy
The above examples make supply chain management extremely complex. Big market players are setting high standards that might be hard for others to follow. But, the new generation of consumers is used to frequent improvements to the shopping experience and expect comparable experiences from all retailers. Customers expect flexible delivery options, mobile features and a clear return policy. 41% of consumers use their smartphone for research before shopping, while 30% make mobile purchases from their device, according to 2015 UPS research. Retailers should adopt technology, seek partnerships and provide seamless customer experiences to meet demand.
In his interview with SupplyChainBrain, Senior Vice President of Starbucks' Global Supply Chain, Steve Lovejoy, shares 3 methods to meet demands of the new generation and how to create a sufficient supply chain:
– Provide convenience and quality to consumers. My Starbucks app is a good example – it shows nearby stores, allows a consumer to place an order from the smartphone and accepts payments. All of the consumer's physical interaction with the store happens when they pick-up the pre-paid order from the counter.
– Innovative last mile delivery. Sending trucks several times a day to every store in big cities costs a lot of money and is complicated given unexpected disruptions. To resolve this issue, Starbucks is participating in next day solution development, like driverless cars and robotic vehicles.
– Work closely with universities, professionals and innovators to solve problems. Connect with potential suppliers and competitors – partnerships can help find solutions for future challenges. Benefit from all available resources and be smart about managing costs.
Starbucks saw the oncoming shift in consumers' behavior and was able to adjust. Others, like GAP, weren't so lucky; GAP is still catching up on shopping trends and market demands. The clothing company recently announced it eliminated 250 jobs, and plans to close 175 warehouses. Back in 2009, GAP's sales decreased by 7.9%. According to retail experts, the main reason for GAP's downturn was the inability to keep up with big data and new technologies, as well as the absence of a mobile commerce strategy.
Regularly following the latest market trends and new technologies and adjusting supply chain processes to new demands will help a company provide a better customer experience. Improving customer satisfaction is the key to business growth and success. It is crucial for planning product life cycles, on-time delivery and fulfillment strategy; the very things that will keep your company afloat in these times of rapid change in ecommerce.
Continue Reading: 3PL Technology Helps Enhance Customer Experiences to find out how shippers are collaborating with third party logistics companies to gather big data which offers visibility into its own supply chain performance.
‍