Last month, CSCMP and consulting firm A.T. Kearney released the highly anticipated 27th Annual State of Logistics Report. The report reveals a strong shippers' market in 2016, a slow rise in transportation rates in 2017, and vaguely states there will be large obstacles to productivity in the future.
With this information in mind, what can we expect the future of logistics to look like?
Current State of Logistics
It is helpful to first look at an overview of the current state of the industry. In 2015, total U.S. logistics costs rose to $1.48 trillion, a 2.6% increase from the year before. This is actually a significant slowdown from the last few years when logistics spending was skyrocketing.
The report concludes:
"Today, the logistics system is sound. Desired services and features are generally available, and a system designed for cost efficiency is delivering pricing favorable to shippers. However, gaps in infrastructure and accelerating trends for speed will increasingly pressure a system that was not designed for e-commerce-driven 'last mile, last minute.'"
What to Expect in the Future
Inventory levels pass peak levels and decline, revealing improved forecasting ability industry-wide. But, transportation rates are the real story of this year's state of logistics. Here's what the authors expect to happen in each mode:
Over-the-Road
The pricing environment for LTL and TL is very different. LTL prices have been rising since April 2016, and rates are higher than they were in 2015. LTL prices are primed for an overall 1.5% increase in 2016, and another 2% increase in 2017. Truckload rates have been tanking. TL prices have fallen 17 consecutive months and are 6.8% below 2014. TL rates are forecast to decline a total of 2.7% in 2016, but then rebound 1.7% in 2017.
Water
Rates have remained at historic lows for waterborne freight transportation, especially for deep sea carriers. The slow economy has not allowed them to increase freight rates yet. Deep sea freight is down 11.8%, coastal and inter-coastal freight down 4.7%, and inland waterways down 4.3%. However, prices are forecasted to see a sustained increase in 2017, rising 2.4%.
Air
Air freight prices have remained strong despite the recovering U.S. economy, for schedule and non-scheduled flights. Air freight rates are projected to gain a total of 0.5% in 2016, and then start to rise in 2017, collecting a 2.9% price jump.
Rail
Rail freight has been suffering low prices for 7 consecutive quarters. Intermodal freight jumped 4.1% in April alone, however, overall rail freight prices will decline 2.6% in 2016. In 2017, a 1.6% price increase is expected.
Key Conclusion for the Future of Logistics and Transportation
It isn't a simple task to accurately forecast the future of a fast-changing industry such as logistics, but one thing is for sure: transportation rates are going to rise, a lot. Right now, we're in a shipper's market due in large part to overcapacity in the trucking industry. Logistics professionals are becoming more adept at managing the complexities of the modern supply chain, as inventory levels and overall logistics spending has decreased.
However, oil prices are recovering faster than most people expected them to, and the price of oil is the best indicator of transportation rates, even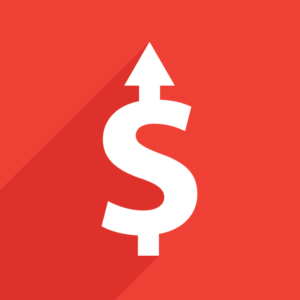 though each mode is affected differently. On top of this, government regulations are primed to hurt freight carrier's productivity, further aggravating rates.
The long-awaited driver shortage still looms over the industry, as every year more truck drivers retire. Aided by regulations, the lack of drivers will constrict truck capacity to a dangerous degree.
Capacity is just enough to meet demand right now, despite the fact the U.S. economy is in a very slow recovery – if freight volumes reach healthy levels, the trucking industry will have full control of the pricing environment.
Only 35% of shippers use a transportation management system (TMS) for freight movement. Without a TMS, shippers miss out on shipment transparency, automated rules and optimization. The transportation industry faces a lot of challenges that will cause rates to sky rocket and will make freight management more difficult.
The State of Logistics Report warns that logistics is entering a new era – that technology and operational constraints threaten to change everything we know about the industry. Despite the recent improvements in logistics management, many shippers, who lack the proper technology and transportation strategy, are woefully unprepared for this.

‍