What is LCL shipping?
LCL shipping is sea freight shipping that requires only partial use of shipping containers. This means your shipment will be located in the container with several other shipments, and the cost of transportation will be split between the shippers.
What does LCL stand for in shipping?
LCL stands for less-than-container shipping. Similar to less-than-truckload, this shipping option uses the same principle, just in container shipping over the sea.
What is the difference between LCL and FCL shipping?
The main difference between LCL and FCL is that with full container shipping, you are exclusively provided with the entire container for your freight, while in less than container shipping, you share the space with other shippers. These two shipping methods differ in pricing because LCL costs more per cubic meter than FCL.
The cost of LCL vs FCL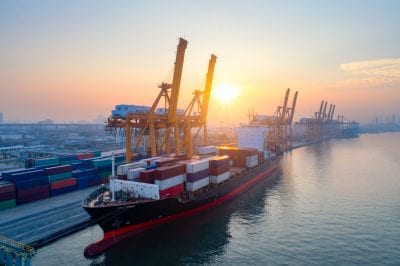 The cost of less than container freight shipping is calculated by volume, and priced per cubic meters. While the weight of the shipment also matters, the volume is still key information since sea containers have the capacity to move extremely heavy shipments. Once your LCL shipment reaches a certain volume, which is more than 10 CBM, it is more reasonable to take the entire container because it will most likely cost the same. However, if your shipment is relatively small, LCL will be a more cost-efficient option.
What are the benefits of LCL shipping?
LCL can be a cost-efficient way to move goods, especially long-distance or to other parts of the world. Here are some of the key benefits of LCL shipping:
Lower costs if shipment meets volume limits. Sea shipping is also cheaper than air and over-the-road;
Available capacity;
Ability to ship long-distance;
What are the drawbacks of LCL shipping?
Long transit times
Freight handling
May not be the best option for high-volume shipments
When should you use LCL freight shipping?
Ultimately, it all depends on your business needs. If you need to ship heavy, low-volume freight that is not fragile and time-sensitive over the sea, LCL can be a beneficial option for you.
‍