What should a shipper know about intermodal transportation before utilizing it? What are the challenges and peculiarities of this transport mode? In this quick guide, you will find basic intermodal information that may come in handy.
How Does Intermodal Work?
In short, intermodal refers to moving cargo using multiple types of transportation vehicles between cargo origin and destination (e.g. truck-rail-truck or truck-rail-barge).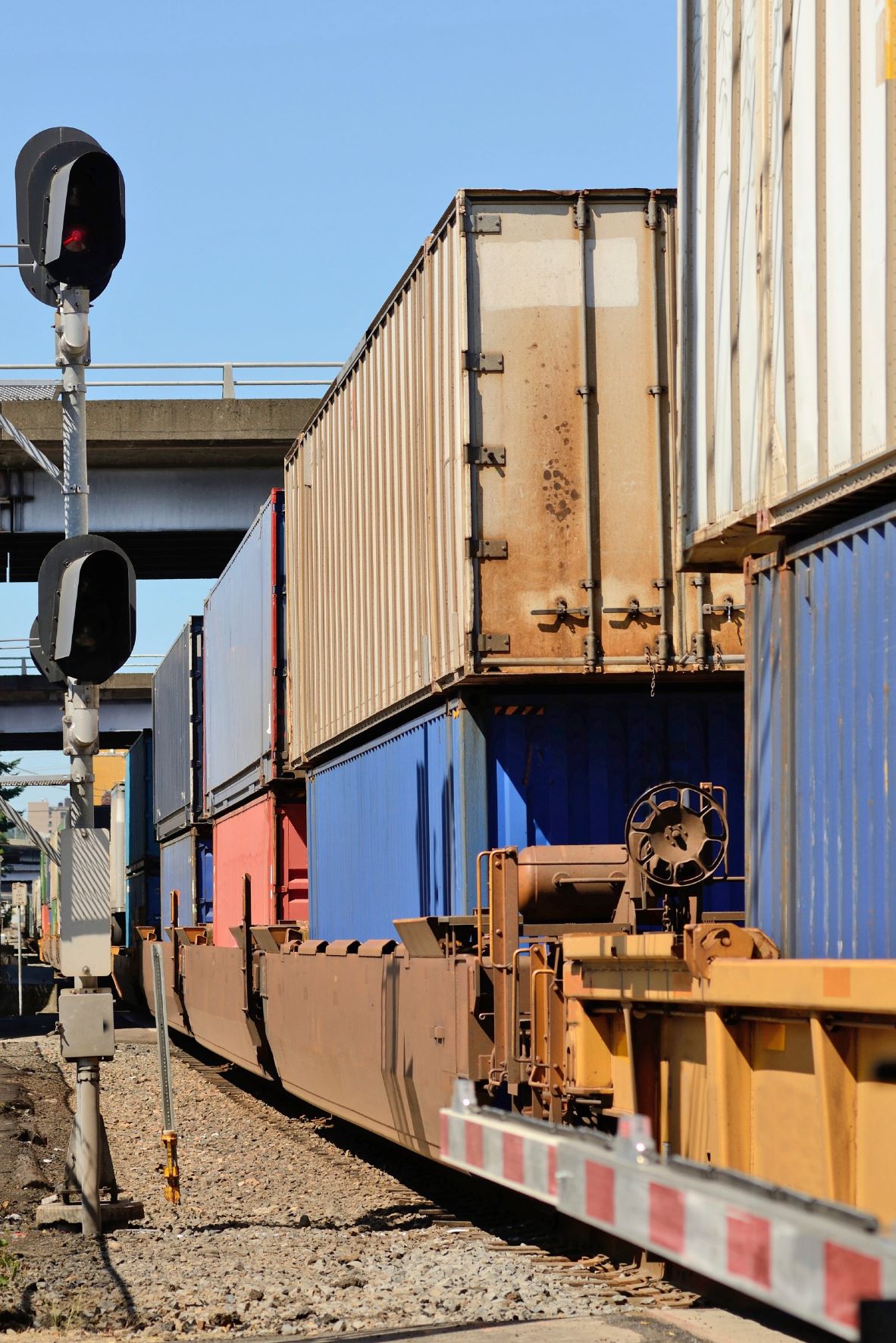 Typical truck-rail-truck, which is the most common intermodal combination, shipping looks like this:
Cargo is loaded into a container in the shipper`s dock,
The container is transported to a ramp at a railyard and is placed on a special railcar along with other containers.
The train is moved to the destination ramp where the container is removed from the railcar.
The container is picked up by a truck and delivered to the unloader.
What Should a Shipper Know When Planning Intermodal Transportation?
Where is the nearest rail yard? Ramp location is the key for successful intermodal service. Specialized equipment is required to lift containers and trailers onto and off of the railcars. The system also requires special gate control procedures, container inspections, storage areas for chasses and containers and other facilities that are not typically available at a general purpose rail yard. The limited ramp locations affect the economics of intermodal traffic. The closer the shipping and receiving points are to the intermodal ramps, the lower the price shippers pay for transportation.
Train Schedules. The railroads develop reliable scheduled train service between nodes. The trains run as units with no stops between origin and destination, which allows intermodal traffic to provide more predictable and faster service than traditional carload rail service. Each railroad has its "fixed" train schedules, presented online: BNSF Railway, Norfolk Southern etc.
Check the load dimension and the list of restricted commodities. Shippers should ensure that the load will fit into standard container dimensions:
Container SizeInside HeightInside WidthInside LengthOTR Max Wt*EMP/UMAX9' 1-½"8' 3-3/8"53'53 ft high cube8' 10"8' 2"52' 5"42500 lbs53 ft 110" hc9' 1 3/8"8' 2"52' 6"48 ft8' 10"8' 2"47' 6"43000 lbs45 ft8' 10"7' 8"44' 6"40000 lbs40 ft7' 10"7' 8"39' 6"43000 lbs40 ft high cube8' 10"7' 8"39' 6"43000 lbs20 ft7' 9-1/2"7' 8"19' 5"28000 lbs
Max Weight Tip: The containers themselves are often rated upwards of 60,000 lbs., but the highway gross vehicle weight limits reduce the effective capacity to near those listed in this chart.  Extra lightweight tractors used for the dray can increase these capacities.
Industrial or bulky cargo that can`t be loaded into containers, like pipes and steel coils, can be transported on a flatrack.  Flatrack is a type of container that consists of a platform on which the cargo is loaded and two upright frames that provide some side-to-side securement and allow the flatrack to be stacked on an intermodal railcar. Flatrack provides a loadable space 53 ft. long by 8 ft. wide by 8 ft. high.
There are list of commodities that are restricted in intermodal traffic. Each railroad has its own list, but here are some common categories:
Dangerous – explosives, hazardous materials, coiled metal products
Dirty – carbon black, municipal waste
Valuable – cigarettes, bank notes, jewelry
Easily damaged – ceramics, livestock
Very often, railroads place certain restrictions on particular load categories, like special insurance requirements, liabilities limitation, and special labeling requirements. It`s crucial for shippers to check railroad documents on restricted and prohibited commodities for the current procedures.
What Influences Intermodal Costs?
Although shippers can reduce transportation spend by moving freight in intermodal containers, they need to consider all variables that can affect rates:
Distance between the origin/destination and the ramp. The more the overall move is represented by rail, the more competitive the rate will be against a straight truck rate. While there is no hard and fast rule, once the dray at either end starts to exceed 100 miles, the cost advantage of intermodal over truck gets smaller.
Container flows. As with any other mode of transportation, where there is an excess of container capacity, the outbound rates tend to be lower to encourage use of this excess capacity.  Where there is high demand for available equipment, the prices rise accordingly.
Rate fluctuation. Rates can be quoted on the spot market or can be quoted for longer periods of time.  There is no rule regarding which is likely to be higher.  Spot rates are particularly subject to the ebbs and flows of container capacity including any seasonality, so spot rates will be more variable than longer-term rates.
Seasonal demand. Like in any other transportation mode, approaching the Christmas season means the peak in demand and increased rates for intermodal shipping.
Intermodal shipping proves to be cost-efficient and time saving, especially when it comes to big volumes and long distances. However, shippers face challenges when planning and controlling intermodal transportation.
PLS Logistics has the expertise to create customized transportation solutions for shippers, as well as a large carrier network to ensure efficient transportation.
‍