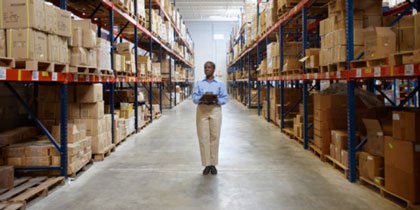 Tracking inbound transportation is often under-prioritized in a company's supply chain management because it is difficult given the operational and economic challenges. No matter a company's size, it should devise a strategy to measure inbound shipments.
Most suppliers bundle shipping prices into the receiver's final quote. Some supplier's up-charge shipping prices, without the receiver's knowledge, allowing the supplier to make a profit. Your suppliers' fundamental job is to create materials that benefit your business, not to ship them.
A successful inbound freight management strategy would sanction the receiver to gain control over transportation logistics and overall spend.
Collaborating with a 3PL can provide your company with more efficient receiving processes and documentation tools. PLS Logistics Services has immense buying power through our carrier network and will review your data to provide you with a detailed summary of cost savings and supply chain efficiency opportunities. Our technology and team of experts can help take the burden off your plate, allowing you to focus on your core competency.
With PLS' web-based transportation management system, PLS PRO, you are able to dictate when materials hit your dock and store the materials as needed, learn precise arrival times so you can schedule unloading crews and reduce overtime, actively monitor transportation and be alerted of problems, eliminating the need to manually document invoices.
By choosing to collaborate with PLS Logistics on inbound freight management, you will see an improvement of cost, predictability and productivity.
Contact an inbound logistics expert now for a free, no-obligation assessment of your inbound logistics.
‍