The last-mile delivery is a key part of a supply chain process, for both B2B and B2C businesses. It leaves the final impression about your company in the customer's mind, so outlining the right last-mile strategy is very important.
What is the last-mile delivery?
Last-mile delivery involves transporting freight from a transportation hub to the customer's home or company's warehouse. It is considered the most expensive and inefficient component of shipping and may consume from 20 to 30 percent of general shipping costs. Regardless of your transportation management level, neglecting a last-mile delivery strategy can disrupt the shipment and lead to unforeseen expenses.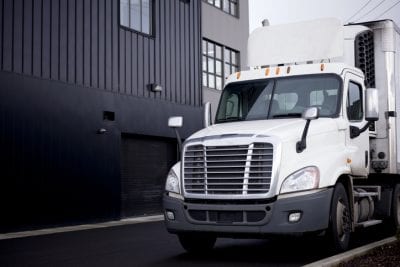 How to optimize the last mile?
Optimizing last-mile delivery can be complicated and difficult for both small and large businesses. This happens because of many circumstances that are very hard to manage, such as recipients that aren't home/present, delays, and misuse of tracking technologies. There are certain applicable ways to improve the quality and speed of delivery as much as possible.
Planning
Before seeking a solution, you have to determine the problem. Review your last mile tactics and define the weak spots. It may be an outdated tracking system, poor review of drivers and pickers, and other features that impact the shipping process. Create a plan of action considering all the elements that require modifications.
Proper management of human resources
Technology and innovation help improve the company's performance a lot, but people still do the main job. Humans tend to make mistakes and fall under uncontrollable circumstances, so a specific overview will let you define the drawbacks and fix them.
Implementing real-time tracking and automation
The analysis of shipment transit and new technology helps to optimize routes as much as possible and decreases the occurrence of delays. It is also crucial to provide final recipients with access to shipment tracking, as it notifies them approximately when the freight is going to arrive at the destination.
Seeking innovative solutions
The challenge of tackling last-mile delivery has come into the spotlight in recent years. New companies, narrowly specialized in delivering solutions for the final link of shipping, offer different services and strategies that can help businesses optimize the last-mile delivery process. Vehicle manufacturers also noticed the problem and focused on creating automated trucks specifically for the last mile delivery. For instance, Renault and Mercedes recently presented autonomous delivery vans, developed for the efficiency of end-to-end shipping.
It becomes more and more important to recognize the role of last-mile delivery, so tackling the right strategy might be reasonable for your supply chain efficiency. There are plenty of possibilities to improve the performance and ship the way your customers want. Keep up with the trends and constantly apply new solutions to your business practices to help ensure successful last-mile delivery.
‍