On August 16th, the Obama administration released the final rule on Phase 2 of greenhouse gas (GHG) regulations for the transportation industry. Phase 2 is more comprehensive than Phase 1, and will gradually be enforced from January 1st, 2018 until its full implementation in 2027.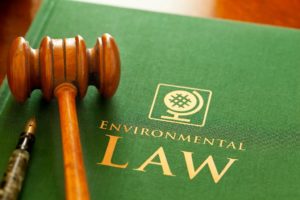 Under the Phase 2 regulation, for the first time ever, trailers will be subject to aerodynamic standards to improve fuel efficiency beginning in 2018. Additional truck and trailer requirements, including fuel-efficiency guidelines and CO2 emissions standards, will be implemented in 2021, 2024 and 2027. Phase 2 GHG emission regulations will affect every business involved in freight transportation.
The Environmental Protection Agency (EPA) and the National Highway Traffic Safety Administration (NHTSA) have worked closely with industry insiders to develop the final GHG rule, so many in the transportation industry are satisfied with the rule.
How Phase 2 Will Affect Carriers
A spokesperson from Daimler Trucks North America said, "DTNA is pleased that the EPA and NHTSA chose a non-disruptive implementation of the standard, thereby allowing the industry over a decade to phase in technical changes."
However, as with all new regulations, for every potential benefit there is a potential danger. Glen Kedzie, who provides energy and environmental counsel to the American Trucking Association (ATA), said, "While the potential for real cost savings and environmental benefits under this rule are there, fleets will ultimately determine the success or failure of this rule based on their comfort level purchasing these new technologies."
Kedzie also mentioned that lab tests and cost estimates are not a substitute for actual highway experience. The effects of Phase 2 regulations are difficult to predict and we won't know for sure until after they've been implemented.
Potential Benefits of Phase 2 GHG Regulations
It's expected to cut 1.1 billion tons of CO2 emissions over the lifetime of the rule
2 billion barrels of oil will be saved
It's a huge step in achieving climate change goals agreed upon in the2015 COP 21 conference
Original equipment manufacturers (OEMs) gain long-term certainty –continuous demand for green technology
2027 heavy-duty trucks, compared to 2017 models, will save $170 billion in fuel costs over the lifetime of the vehicle
Potential Dangers of Phase 2 GHG Regulations
Rising operating costs due to investment in new equipment, which will increase the cost of shipping
Small carriers are particularly vulnerable to monetary investments and if new trucks and trailers with fewer emissions are too expensive, many could go bankrupt or exit the industry
OEMs may be unprepared or ill-equipped to meet aerodynamic standards as soon as 2018
More fuel-efficient trucks mean less fuel is bought, which means that the Highway Trust Fund (HTF) loses a portion of its main source of revenue – leaving already unstable infrastructure in an even more dire condition, increasing the risk of accidents and disruptions
How Phase 2 Affects Freight Shippers
Phase 2 GHG regulations have great potential benefits for shippers. Without making any of the upfront investment in equipment or processes, they may experience lower shipping costs. Carriers may pass on cost savings due to lower fuel costs and increased efficiency in operations.
As with carriers, there's also great potential dangers to shippers if critics of the regulations, such as the Highways and Transit Subcommittee Chairman Sam Graves (R-MO), are correct about the undue burden it will put on carriers. In this scenario, shippers could face higher transportation costs and a need to redesign their distribution network. Carriers would not be able to pass on any type of cost savings, creating a fragile pricing environment.
To avoid being hurt by Phase 2 rules, shippers should keep an eye on 4 trends in the industry that could indicate rising costs as a result of GHG regulations.
Fuel Taxes and Surcharges
Even if fuel costs decrease, carriers won't necessarily pass savings on. Freight carriers could maintain current fuel surcharge levels, or even increase them to help cover the cost of equipment investment and recover from a long stretch of small profits.
With the HTF set to lose funds from fuel-efficient vehicles, the government might raise the tax on gas and diesel, which hasn't been done since 1993. An increase in fuel taxes will lead to higher freight rates, as the tax will cut into carriers' profits.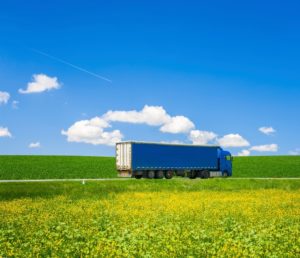 Carbon Taxes
Carbon taxes are quickly gaining popularity around the world. They are even being implemented in some places around the U.S. An energy-dependent, emission-heavy industry like freight transportation will inevitably be hit by these taxes. It could be a way to fund the soon to be depleted HTF, or it could simply be implemented to reach COP 21 goals. Either way, carbon taxes will increase operating costs for carriers, which will translate into higher rates for shippers.
Mode Usage
Freight volumes shift to rail transport when cost is a bigger priority than service – or, in other words, when over-the-road transportation costs become unsustainable on a large scale. If freight volume starts shifting to rail, it's a sign that carriers are raising rates due to fuel costs, taxes or equipment investments. A shift in mode usage is a signal for shippers to find cheaper and fuel-efficient transportation.
Truck Capacity
When times are tough, small freight carriers are pressured into unsustainable rates and are susceptible to bankruptcy. When carriers are experiencing low profits, it's more difficult to pay truck drivers a high salary. Without competitive salary, drivers find jobs in other industries that pay well and are close to home. A loss in drivers creates a loss of truck capacity and hints at rising operating costs for carriers, which translates into higher freight rates for shippers.
Conclusion
Phase 2 GHG regulations will have a far-reaching impact for the transportation industry. Despite potential dangers posed to shippers and carriers, much of the industry is confident these rules are reasonably achievable and will bring about cost savings and environmental benefits.
Request Free Logistics Opportunity Assessment
To cut transportation costs now or to prepare for rising freight rates, check out these s:
Sources: Transport Topics, Print, August 22, 2016 Issue
‍