Supply chain management (SCM) is the heart of a company's operations. Therefore, the company strongly depends on how smooth your supply chain is. Maintaining a robust supply management strategy is complex since it involves numerous processes that require planning and constant control.
What is supply chain management?
SCM is a complex process involving the organization and execution of product flow from the supplier to final customer in the fastest and a most effective way.
The role of logistics in supply chain management
Supply chain management is often confused with logistics management. However, logistics is just a part of the supply chain. Also, transportation is one of the key components in the entire product flow, and it is more of a glue that sticks every part of the operations together. Therefore, a robust logistics strategy can contribute to increased efficiency and ensure your supply chain survives a long run.
How effective logistics can benefit your supply chain
One of the main challenges in an efficient supply chain flow is risk management and sustainability. All the efforts are steered towards balancing the quality and the final price, so for many companies, it becomes a struggle of cutting costs while providing a good service at the same time.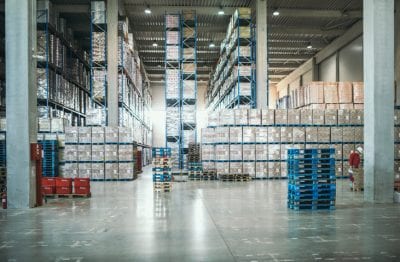 For an efficient supply chain, companies work on developing robust transportation solutions. A transportation network allows a company to reduce shipment costs and increase service levels with little disruption to any processes. A smooth transportation process mitigates delays, provides visibility into freight shipping and saves your company's budget.
Working with a 3PL
Companies have to impress customers and innovate processes. 75% of 3PL users say 3PL's provide new and innovative ways to improve logistics effectiveness. Regardless of mode or freight volume, 3PL's can assess and tailor solutions to a company's needs. Through a 3PL, companies can gather transportation and logistics information to forecast accurate needs, influence supply chain decisions and can ultimately grow the processes efficiency and customer service.
Your supply chain is just as good as your logistics is. Developing a beneficial transportation strategy is essential for smooth product flow. Partnering with a 3PL can take a hassle out of your company and is more cost-efficient than creating an in-house logistics department.
If you need help and expert consultancy with your supply chain management, contact us now with any questions you have.
‍