The highly contagious virus known as COVID-19, which originated in Wuhan, China, has now been declared a global pandemic by the World Health Organization. With hundreds of thousands of people infected globally, the coronavirus revealed itself as a huge threat not just for the health industry, but also to the global economy. Supply chains, in particular, are being affected by coronavirus.
Coronavirus impact on the global economy
One of the first to feel the damaging economical impact of the infection was the stock market. The UK index plunged more than 10 percent, making it the worst day since 1987. In France and Germany, the drop was even bigger, falling 12 percent. With Japan's Nikkei 225 index settling at 4.4 percent lower, the U.S. shares experienced a significant drop on Wednesday, with the Dow Jones plunging by 5.8%. This is the greatest stock fall off since the 2009 financial crisis.
How does coronavirus affect global supply chains?
Such a substantial economic disruption couldn't leave the supply chains and freight industry untouched. In fact, more than 75 percent of companies have declared their supply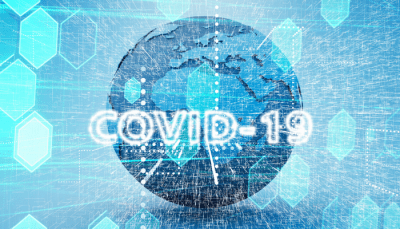 chains were disrupted by the unraveling of COVID-19. According to The Harvard Business Review, the peak of the infection hasn't even started yet, at least in the U.S. It is uncertain what the final damage will look like. But supply chains need to take precautionary measures, and the sooner the better.
To stop the spread of the infection, governments are taking restricting measures to prevent further damage. Particularly, in the U.S., President Trump has suspended all travel from Europe to the U.S. for 30 days.
How to handle the coronavirus disruption:
Despite that the situation is uncertain, companies can take measures to hinder the damaging effect of the crisis:
Have an extended network of carriers and suppliers
Analyze and check the parties you are working with, define where exactly they ship from, is it safe, and what safety measures they are taking
Think of inventory in advance and buy more supplies if possible
Stay in touch with your customers and clients – make sure to provide them will all the necessary information about the changes in operations and other important factors.
With the majority of companies having suffered severe disruption due to this global phenomenon shows just how unprepared supply chains are to such events. Eventually, this proves that risk management, supply chain resilience, flexibility, and safety policy will be among top priorities and trends for businesses in the upcoming years. Most likely, the crisis in the economy will prolong and companies will need time to recover the operations, depending on the current damage they are facing.
‍