It is hard to imagine how the oil and gas industry operates with all its complex, critical processes involved. And it's even harder to think of all the challenges it faces in the modern, ever-changing world. The oil and gas sector is experiencing major shifts and transformations, and it's all because of digitization.
Why digitization matters to oil and gas?
The Internet of Things (IoT), artificial intelligence, blockchain, and big data are all terms that are prevalent among many industries, and the energy industry is no exception. More and more companies are seeking innovative, data-driven solutions for production efficiency and workforce stimulation. Technology today is the main efficiency booster in oil and gas, which can reduce costs and escalate decision making. Although it is not clear enough for some businesses how exactly digitization transforms into financial profit, the right application of technology can take the company's performance to an entirely new level.
How digitization benefits oil and gas companies?
Digitization opens a vast variety of benefits for oil and gas companies.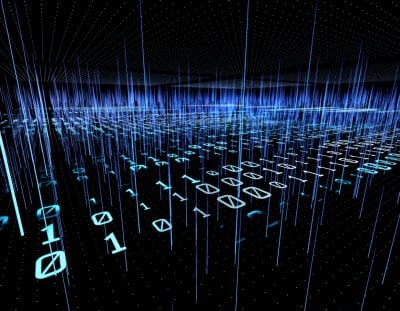 Improving the performance of oil and gas assets and equipment. With the help of connected devices like IoT (Internet of Things), remote condition monitoring of well-site equipment is possible. Sensor technology lets companies track and gather data about equipment usage and maintenance. This data analysis, consequently, gives the potential to define waste operations and optimize production. Reviewing equipment can also mitigate its failure, and therefore contribute to better safety and health conditions for site workers.
Faster decision making. The energy industry is very complex and requires useful, well-thought decisions to be made on a daily basis. In such a huge industry, it's hard to make accurate predictions and choices. Big data analysis is believed to be a key solution for decision making in the oil and gas industry. The concept behind this technology is simply gathering large volumes of data, sorting it properly and making an advanced analysis. Conclusions give companies invaluable insights, lets experts make decent forecasts and defines gaps in business models.
Reducing costs. All the technologies mentioned above can significantly cut your operational costs. As the usage of IoT and big data lets companies detect gaps and anomalies in the production, the elimination or reformation of waste processes will lead to cost savings. Also, innovations bring improved efficiency, which results in more profit.
Attracting the workforce. Recruiting is one of the most underestimated benefits of digitization. Oil and gas companies constantly struggle to attract young, tech-savvy talents to the industry, and digitization is a very promising solution for the issue. The 2018 Global Energy Talent Index (GETI) report stated that opportunities for remote and flexible jobs are in-demand for young employees and 48 percent of respondents referred it as an attractive feature of job in the oil and gas sector. Apart from the flexibility and new workplaces, digitization can offer employees possibilities for growth and development.
Final thoughts
Digitization is believed to transform the oil and gas industry in many ways. It can impact every stage of production, boost efficiency, reduce costs and make the sector more attractive for a young and talented workforce. Oil and gas companies should pay more attention to technology-enabled solutions in order to develop their brand image and improve performance.
If you need help with the transportation of oil and gas equipment, assets or materials, check our Oil and Gas Services page or contact us now!
‍