This year, Women's History Month is observed in March. This month is dedicated to celebrating accomplishments of all women in all aspects of our lives. Today, it's hard to imagine the trucking and logistics industry without women. In today's , we want to tell you a little bit about the history of women in trucking, who they were and how they fought for women's rights in a profession viewed as predominantly male.
Here are a few names to know: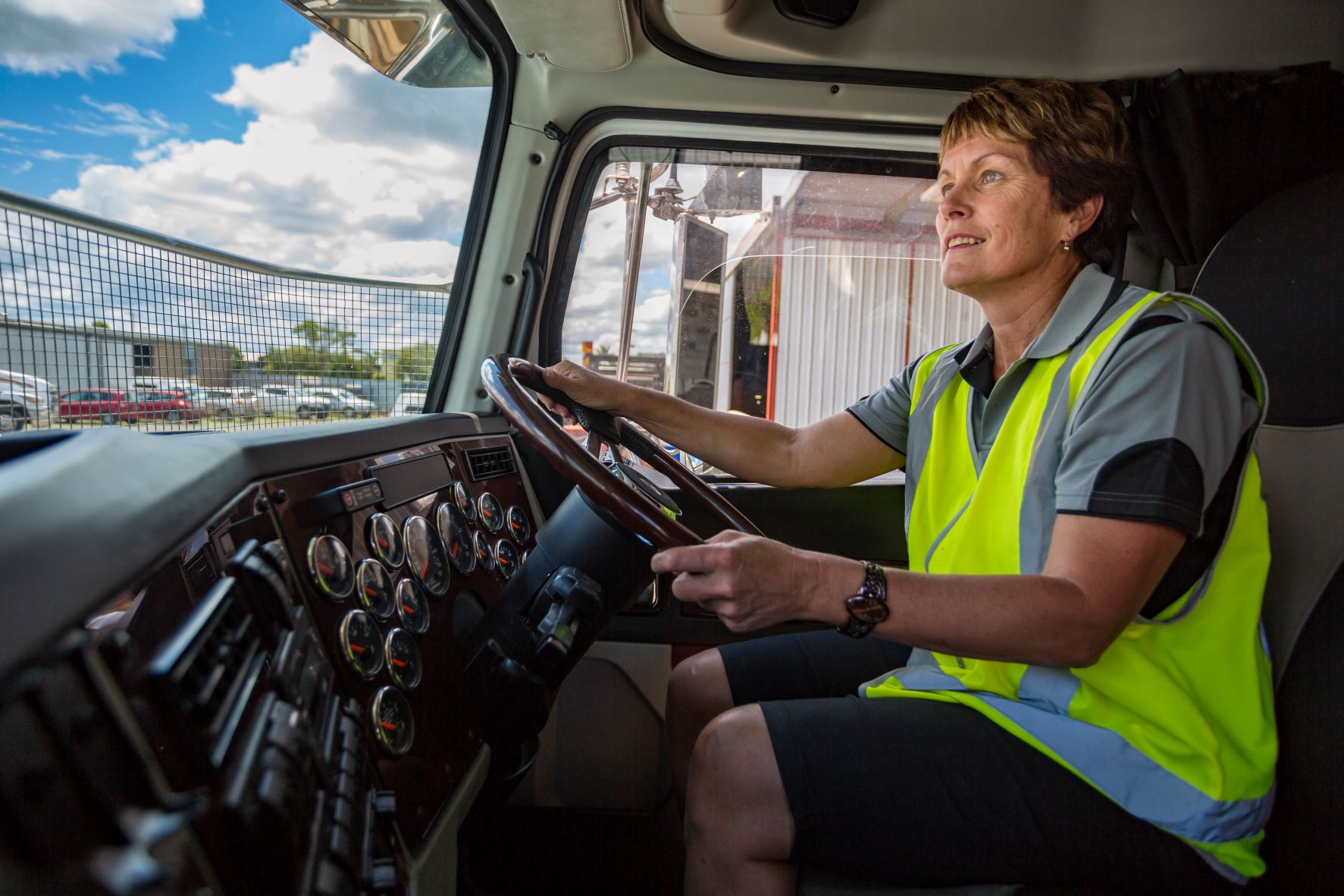 Luella Bates was the first female driver who drove a class B truck for Four Wheel Drive Auto Company from 1918 to 1922. She was a very skilled driver as well as a mechanic, personally handling all maintenance on her truck. Bates was sent on three transcontinental tours demonstrating her truck and promoting the "safety first" campaign.
Lillie Elizabeth Drennan is credited as the first licensed female truck driver and trucking company owner. In 1928, she took advantage of the oil boom and together with her husband established the Drennan Truck Line. She later became the sole owner of the trucking firm.
Rusty Dow was the first woman who was a truck driver for the U.S. Army Engineers/Alaska Defense Command during World War II. In 1944, she drove a full loaded truck the entire length of the Alaska highway (1,560 miles) in seven days.
Adriesue "Bitzy" Gomez was a truck driver and part of the 1970's Coalition of Women Truck Drivers. Bitzy and the Coalition fought against discrimination in the industry, dealing with problems like sexual misconduct and women's bathrooms at truck stops. The results of their work were crucial for the current opportunities in the trucking industry.
These women fought their way to the top and succeeded in an industry that was known to be predominantly male at the time. Currently, many women choose a career in trucks because of the flexibility, freedom and good job opportunities.
Thank you to all of our female truck drivers out there!
‍