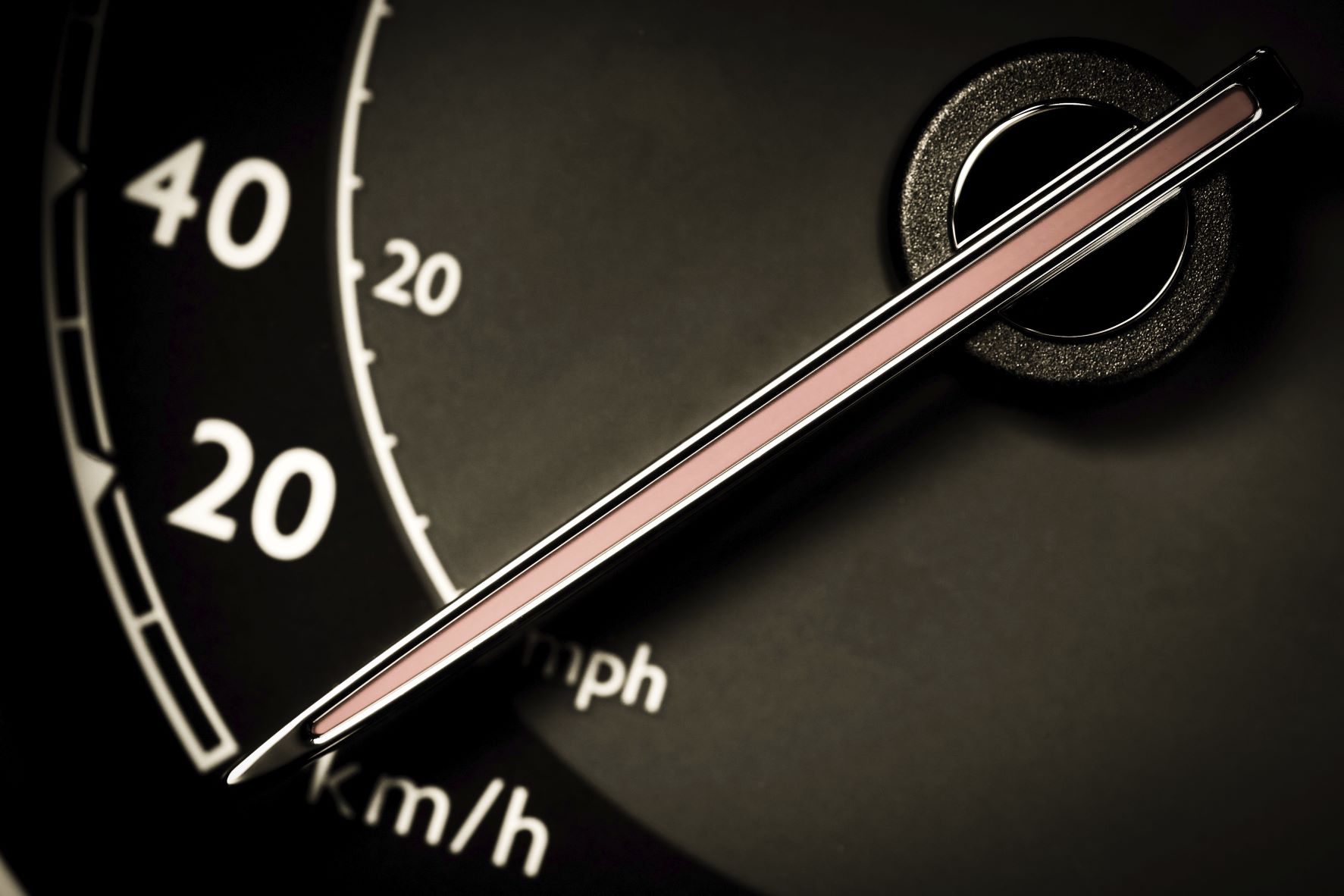 The Department of Transportation (DOT) will soon mandate the use of speed limiters, also known as speed governors or Electronic Control Modules (ECM), on large trucks weighing over 26,000 pounds. The rule targets trucks that typically travel on roads with a speed limit of 55 mph or higher. No speed limit has yet been determined, but will likely be somewhere between 65 – 70 mph. Due to the estimated fuel cost savings for large carriers, many believe this rule will be passed sooner rather than later.
The regulation was sent to the DOT Secretary in early July and to the White House Office of Management and Budget for approval on August 12th, 2014, according to the DOT July Significant Rulemakings Report. The report states the end of the public comment period is January 16th, 2015, but it is unclear when the mandate could take effect. The July DOT report has pushed the timeline of the mandate back about a month in every category.
Support for Heavy Vehicle Speed Limiters
The NHTSA says this latest rule responds to petitions from the ATA and Road Safe America to require speed limiters on heavy trucks. These two groups proposed the same mandate in 2006 with the help of nine different carriers, but it was not approved. This time, the NHTSA requested public comment on the issue and received several thousands of comments in support of the proposed rule. The organization says this will improve safety on the roads and have minimal costs to carriers, as almost all heavy trucks already have the device installed, but with no limit set.
In a petition for the first-speed limiter mandate, the ATA said that 73 percent of traffic fatalities involving a large truck occurred in a speed limit of 55 mph or higher. The DOT predicts that speed limiters will prevent 1,115 fatalities a year from large truck crashes. On top of this, large motor carriers will see significant fuel savings because of the speed limiters.
Large trucks have fewer accidents than most types of vehicles, but more often these crashes end in a fatality. Large trucks weigh 30 times more than passenger vehicles and have much longer stopping distances. Not only does this mean they are more dangerous in a collision, but it is also harder for them to avoid a collision. In the majority of fatal accidents involving large trucks and smaller cars, those driving cars are the ones who are killed.
Steve Owings, a co-founder of Road Safe America, says that "70 percent of the trucks in the United States already have their speed limiters set and as a result have reported that they have reduced crashes and saved money on fuel and maintenance."
Heavy vehicle speed limiters will save a lot of fuel and money for medium and large-sized motor carriers. The North American Council for Freight Efficiency (NACFE) published research on speed limiters in 2011 and found some interesting results. First of all, the EU and Australia have been implementing speed limiters on heavy vehicles since 1994 and 1990, respectively. Both have claimed economic benefits from using speed limiters.
NACFE found that traveling 65 MPH reduces fuel consumption by 1 MPG compared to 55 MPH, which can add up to a lot of fuel depending on the length of the trip. There is a 1% reduction in tire tread life for every 1 MPH traveled over 55 MPH. Also, speed limiters typically elongate travel times by a matter of minutes, which means there is no significant loss in productivity.
Heavy Vehicle Speed Limiters have been very controversial amongst carriers, drivers, and various transportation organizations. The FMCSA and NHTSA have provided research and support for the latest mandate, and it looks as if it will be approved this time around.
Opposition to Heavy Vehicle Speed Limiters
The Owner-Operator Independent Drivers Association (OOIDA) is one of the most vocal opponents of heavy vehicle speed limiters. Their website contains lengthy articles that aim to disprove any benefits of speed limiters. This is no surprise, as speed limiters would adversely affect small carriers and Owner/Operators the most. Small outfits will see little fuel savings as well as reduced truck efficiency.
OOIDA states there is no need for speed limiters in the first place. Large trucks are not over-represented in fatal accidents. They are 3 percent of all vehicles on the road, they drive 9 percent of all miles driven, and are involved in about 11 percent of all fatal crashes. OOIDA also states that there is no conclusive proof that speed limiters improve safety, even after the FMCSA conducted research on the matter.
A spokeswoman for the organization, Norita Taylor, says that "If speed limiters actually improved safety, you would expect to see carriers that use them to have fewer crashes. But they don't – they have more. The safest highway speeds are uniform while differentials among vehicles increase the likelihood of unsafe interactions and maneuvering." OOIDA also notes that it is the State's right to set the speed limit, not the FMCSA.
OOIDA claims that not only are speed limiters unnecessary, but they actually decrease safety on the roads. Studies show that car drivers, usually impatient with slow-moving trucks, cause most fatal collisions with large trucks. Mandating a speed limiter would cause cars to perform more risky traffic maneuvers and likely cause more accidents.
At this point, it may be impossible to tell who is right about speed limiters. There's a lot of conflicting information. However, many people in the industry believe the speed limiter mandate will be passed soon. Be sure to let the DOT know what you think before January 16, 2015.
‍