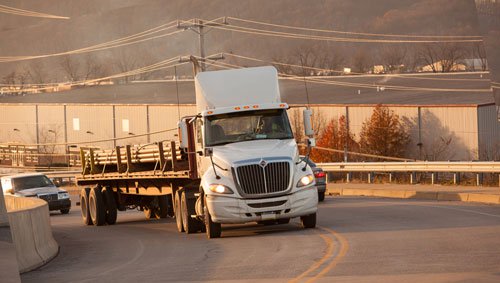 According to the DOT, logistics is defined as "the cost-effective process of planning, implementing and controlling the efficient movement and storage of goods from the point of origin to the end-user." They define transport as "the movement of products and people from one point to another via air, sea, road, and rail." Transportation and logistics have become an integral part of how businesses operateand run their supply chain today. Here are five facts about the logistics and transportation industry:
The transport and logistics industry is made up of six industry sectors: road transport, rail, aviation, maritime, warehousing, and storage services. It is one of the world's largest industries.
The U.S. economy depends on trucks to deliver nearly 70% of all freight transported annually, accounting for $671 billion worth of manufactured and retail goods.
There are close to 3.5 million truck drivers moving freight. In other words, one in every 15 people working in the U.S. is employed in the trucking industry.
Shippers who partner with outsourced logistics service providers report an average cost reduction of 13%.
94% of 3PLs and 88% of shippers believe that communication, flexibility and openness are the main factors that help make them successful.
Click here for the Fun Facts about Logistics and Transportation infographic.
Check out PLS video , "5 Facts about Logistics and Transportation" here.
To learn more about how you can reduce your transportation costs via a flexible 3PL provider, contacts PLS Logistics Services today for a FREE Transportation Cost Analysis or download a copy of the Freight Bill Analysis overview datasheet.
‍