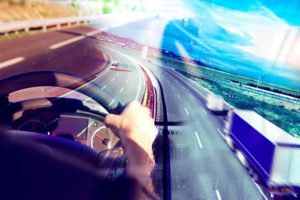 The state of the freight market 2017
The latest American Trucking Association (ATA) report predicts freight volumes and the number of goods moved by truck will grow. Shipping rates are expected to increase as existing capacity is negatively affected by economic conditions and new regulations.
In the US Freight Transportation Forecast to 2027, between 2016 and 2027, overall freight tonnage will grow a total of 35%. During the same period, the amount of freight moved by trucks will grow at 27%. Even though economic and carrier conditions favor a "shipper's market", a realignment of factors – capacity, inventory, interest rates – will results in higher transportation rates in 2017.
What are the freight transportation trends in 2017?
Next year, truckload carriers will tighten up capacity, which will affect individual shippers differently. Since 2014's capacity crisis, spot rates have been trending downward, at a combined rate close to 20%. "It's a complete reversal of the market versus two short years ago," says Matt Harding of Freight Market Intelligence Consortium. In the future, shippers have to be concerned with more than just price, they have to think about reliable capacity.
Jonathan Starks, COO at FTR, explains "Shippers are able to take advantage of a moderately loose trucking environment. This is largely due to the continued weakness in economic and freight conditions, especially in manufacturing and mining. And, shippers benefit from the fueling environment, which has remained subdued, helping maintain cost reductions. Now, a stable pricing environment seems the most likely scenario. That means that costs won't fall significantly, but neither should fuel costs surge. This makes driver wages a key item to understand going into 2017. Shippers that understand how to best utilize a driver's time will be able to take significant advantage of the process to help drive better rates during a time in which the market may once again see 2014-like surges in prices."
Download: 3 Simple Steps to Become a Preferred Shipper
Other Insights for the Freight Market 2017:
Truckload volumes are predicted to grow 2% annually between 2016-2022, and 1.6% per year from 2022-2027.
LTL volume and private carrier volume are also predicted to grow.
The ATA reports that revenue will increase from $906 billion in 2016 to 1.605 trillion in 2027 – that's a 77% increase.
Dedicated fleets are being characterized as a bright spot for carriers and of increased importance for shippers.
Related PLS Logistics Post:
‍