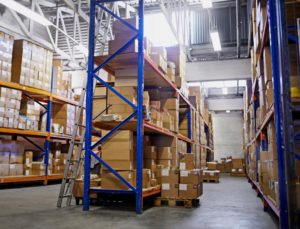 Customer demand and connectivity are high, and retailers are struggling to keep up with the competitive omnichannel environment. Supply chains are shifting in order to accommodate the rapidly changing landscape for the way people buy and the way goods are moved.
Shipping options are important to 4 out of 5 Americans, so retailers are rethinking their transportation strategy in order to meet common customer expectations like quick delivery and hassle-free returns.
Online sales in the United States are expected to reach $523 billion in the next five years, up 56% from $335 billion in 2015, according to Forrester Research Inc. The growth of e-commerce can be credited to convenience, flexible service, and free, fast delivery. However, omnichannel supply chains are still maturing, leaving a wide gap between consumer expectations and retailer capabilities.
One solution to get products to people quicker is to move distribution centers closer to consumers; or better yet, use existing retail storefronts as a DC. Shipping goods from store locations to consumers is an effective way to use space and assets. The ship from store method is an advantage to retailers because it saves time, costs less and delivers goods quicker.
Online shopping is filling more trucks, but the length of the haul is shorter. "Since DCs are closer to the customer, truckload miles (per trip) have decreased by nearly 25%. The net effect is a cut in truckload capacity," said Derek Leathers of Werner Enterprises. Truckload capacity is already under pressure due to the driver shortage. Although this shipping model gets products to people quicker, it creates less efficiency on the asset side.
Shippers are creating transportation strategies that count on delivery performance and the most efficient mode. Shippers have to establish relationships with carriers in order to obtain capacity on their desired lanes and get competitive rates.
Retailers who have adopted the ship from store method have found that it reduces transportation spend because the store services local customers and parcel carriers typically charge less for short distance deliveries.
Using a store as a DC comes with challenges. Companies are expected to fill more orders faster and at a lower price; shipments are not always delivered on time, managing fulfillment at a store level is time-consuming, and there is little visibility into the overall process. If systems don't update inventory in real-time, these challenges could affect the bottom line and customer experience.
So, as more shoppers choose online retail, what's next for retailers' supply chain?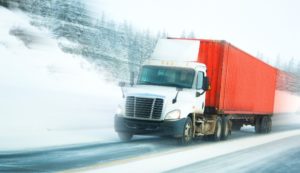 Some retailers are experimenting with same-day delivery, but this service is expensive. Other retailers are experimenting with the strategy 'ship to store', where customers can pick the item up at their convenience. And another option is 'ship to alternative destination' method, where a customer can pick up the item at a local, predetermined access point.
One thing is certain, as omnichannel retail continues to grow, shipper-3PL relationships will increase. A 3PL will support retailers and organize opportunities to increase profits and customer loyalty by providing consistent delivery performance and monitoring shipment status through real-time data.
In the unpredictable world of e-commerce, a 3PL is able to consolidate inventory, determine demand, find cost-effective solutions to move and manage goods, and simplify operations.
Learn more about our Retail Logistics services!
Related PLS Posts:
Contact Us
‍