New Juniper Research has shared interesting insight on the current and future state of e-commerce: global online retail sales are estimated to reach $1.7 trillion by the end of 2015, which is 17% higher than 2014's total. Among the factors that propel e-commerce growth are public Wi-Fi deployment, 4G and LTE rollouts, and social media's trend of "buy" buttons.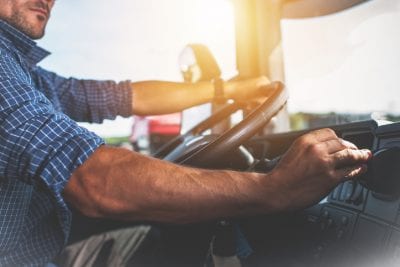 Another aspect of the research touches on the same day delivery trend. It argues that more online retailers struggle to reduce the time-to-consumer metric when offering same day delivery and several delivery/pick-up options for clients. Fast delivery is becoming a decisive factor for online retailers who want to increase orders. When launching same day delivery, retailers should consider the significant costs, all possible disruptions and good or bad experiences of industry giants.
Watching Industry Leaders
Amazon is a true leader of the same day delivery race. With its Prime Now service, Amazon offers $7.99 one-hour delivery from 8 a.m. to midnight, for orders like grocery, alcohol and prepared food from local stores in several metropolitan areas. The main purpose of this service is to replace a customer's daily trip to the store, which looks like a great opportunity for small local retailers.
China's e-commerce giant Alibaba is focusing on fast delivery as well. According to the Wall Street Journal, the company's logistics department is going to open several grocery distribution centers in China to reduce the time of delivery.
At the same time, the largest department store, Macy's, enters the game by offering same day delivery in 17 areas. Its delivery service, called Deliv, organizes the customer order from store to shipping address with the help of contracted delivery drivers. Amazon has 50 distributions center to ship products from, but Macy's owns more than 900 locations across the US and has the potential to ship products in a more efficient way.
Small Business Opportunities and Struggles
While these changes may seem like devastating competition for small retailers, they can actually bring opportunities for brick-and-mortar store chains. Since shoppers pay for same day delivery and appreciate it, small businesses can launch additional delivery services and expand existing ones. There are already numerous companies who work as mediators between local stores and restaurants and their clients, who are working towards same day delivery (think Uber for product delivery). Physical stores can take advantage by using their point of sale like a mini-DC for fast online delivery. Stores could become physical browsing shops for online purchases.
But changing the supply chain in order to create seamless shopping experiences and offer same day delivery can be time- and cost-consuming. To bring same-day delivery to life, retailers face numerous obstacles: last-mile capacity, customer support, omnichannel inventory fulfillment, special logistics software and large amounts of data. When moving small orders over short distances at high speed, all supply chain processes must be as efficient as possible. Software with reporting capabilities that enable data visibility and information sharing is crucial.
The Juniper research also cautions that retailers need to deliver seamless branding and shopping experience across all channels. Retailers of any size have to merge in-store and online channels in order to shorten the time-to-consumer and be competitive. Since customers are getting used to same-day delivery service, it's just a matter of time (and strategy) until every business will make it a common feature.
Keep Reading:
‍