Logistics management for oil and gas industry
The mining, oil, and gas industries have the most complex supply chain challenges. Exploration tends to be in remote locations with no transportation infrastructure, and typically requires bulk equipment and extensive safety policy. Any shipping disruption results in a significant loss for an industrial company.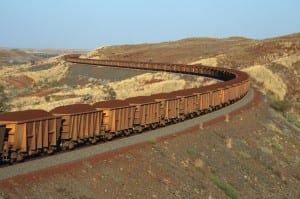 "If an oil rig goes down as a result of not having the proper materials in place, it can mean the loss of $1 million every day," says Brian Murphy, director of business development in Menlo Worldwide Logistics in his interview to Inbound Logistics.
Expert logistics providers can effectively help manage such complex supply chains to avoid disruptions. When is the right time for shippers to seek logistics help for mining, oil and gas operations? Check this list for specific indications.
How does logistics management in the oil and gas industry work?
Logistics costs rise. New exploration sites in remote locations increase distances between the exploration site, suppliers and refineries. Transportation to and from remote locations results in higher costs and longer delivery times.
Inventory surplus. Oil, gas and mining companies usually hold too much inventory due to inefficient inventory management and unreliable delivery from suppliers.
Unreliable service. With no long-term partnership implemented, industrial shippers can experience inconsistent freight service during individual moves. It becomes hard to plan shipments, which leads to supply chain disorganization.
Lack of visibility. Not all companies are ready to invest in a costly transportation management system, but without it they experience less visibility and control. Poor visibility results in inventory surplus or shortage, decentralized decisions and inability to control freight movement.
Expedited shipping. Inconsistent transportation schedules make supply chains vulnerable to disruption. Shippers are often forced to use expedited delivery, which increases freight costs.
Lack of time. Oil, gas and mining companies find it difficult to concentrate on business development because lots of time and effort is spent on logistics operations management and resolving numerous transportation challenges.
The top functions that oil, gas and mining companies outsource are:
Transportation operations
Warehouse management
Yard and dock management
Track and trace features
A risk-free way to discover the potential of a 3PL partner is to receive a transportation opportunity assessment. Shippers provide data on freight volume, current rates, shipping locations and other information for evaluation.
Learn more about Oil and Gas shipping services!
Read Next:
‍