A product recall is a process of retrieving and replacing defective or unsafe consumer goods. When a company issues a recall, the company or manufacturer absorbs the cost of replacing and fixing those defective or unsafe products. Recalls create tension in the supply chain and test consumer relationships, affect sales, and can negatively affect a brand's reputation.
Supply chain disruption, such as a product recall, is the fastest growing threat perceived by businesses, according to the annual Horizon Scan report. 49% of those polled identified increasing supply chain complexity as a trend, leaving their organization vulnerable to disruption from conflict or disaster.
No company or product is safe from a recall – they occur all over the world and distress manufacturers, distributors and retailers.
There have been numerous publicized recalls, like the infamous cases of the Ford Pinto and Extra-Strength Tylenol. These recalls are significant to highlight because they opened the eyes of consumers, plus exposed supply chains to potential threats and the importance of process monitoring. Recalls have happened in the automotive, electronics, food, and medical industries. According to the Food Marketing Institute and the Grocery Manufacturers' Association, the average cost of a recall to a food company is $10M in direct costs, in addition to any brand damage and lost sales.
High Profile Recall: Samsung Galaxy Note 7
Samsung's smartphone was famously recalled this year because the lithium-ion battery was spontaneously catching fire. The smartphone recall showed a hole in the company's supply chain strategy; in addition to lacking a product recall management plan, Samsung allocated a majority of its battery orders to a single supplier, according to EPSNews. Initially, Samsung blamed its issue on a bad supplier, but even after removing that supplier, the brand still had serious issues.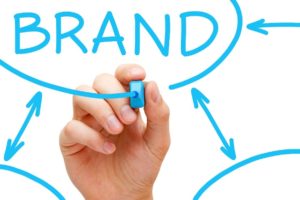 "Most branded device vendors allocate their battery orders evenly between two or more suppliers. It is a rarity to have a vendor handling over 60% of its orders to one battery maker," said Duff Lu, research manager of EnergyTrend. This recall affects not only Samsung but also lithium battery technology supply chains. Today, most smartphone and notebooks use lithium batteries because they are lighter and thinner than other battery technologies.
"A design flaw should have been caught during the review and testing and this is much harder to do at a global scale with multiple suppliers and factories for the same part," said Frank Gillet, a vice president, and principal analyst at Forrester Research.
A recent poll, however, shows that regardless of the recall, Samsung's customers are loyal to the brand; 91% of current Samsung users would likely purchase another Samsung smartphone. Some analysts forecast that this recall will cost Samsung nearly $5 billion in revenue this year.
Supply Chain Outlook
The biggest message from past recalls is that there had been inadequate monitoring of the long, complex supply chain process or over-reliance on a single supplier. The WSJ reported that experts say problems in the supply chain can be exacerbated when different departments within a corporation, and their suppliers, fail to communicate or coordinate effectively.
When a material, part or product must be removed from the market, the company loses revenue – from the obvious lack of sales and from the additional costs of transportation and tracking. The reverse logistics costs involved in this process can be more than the original cost of shipping the product to its end location.
Professionals are working on developing technologies that will reduce the risk of supply chain failures.
Related PLS Logistics Posts:
Download eBook How Transportation Benefits from Big Data
Source: 2015, Global Supply Chain Quality Management: Product Recalls and Their Impact, Barbara B. Flynn, Ziande Zhao
‍