PLS Logistics is partners with a consumer goods manufacturer which has multiple locations. The client sells products to major retailers such as Walmart, Ace Hardware and Lowe's. The company's annual freight spend is a few million dollars.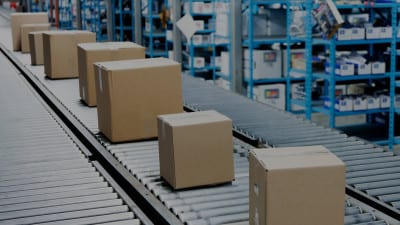 When the client was pressured by its retailer buyers for lower costs, they needed to optimize transportation management to find cost savings. The client felt they could decrease overall transportation spend, but they had no visibility into the shipping processes and could not identify any inefficiencies.
PLS assessed the consumer goods manufacturer's transportation functions and found several problems, which included:
Widespread dysfunction in the decision-making process
Manual logistics functions and overwhelming paperwork
Poorly managed LTL freight movement
Fragmented carrier base, missed deliveries
All focus was on outbound freight, inbound freight was ignored
PLS suggested numerous solutions for the manufacturer. First, PLS integrated PLS PRO with the customers ERP to gain visibility into transportation processes. Then, PLS put an inbound vendor management strategy in place to cut costs and optimize freight moves. PLS worked with the company and its carriers to address delivery performance, scheduling and lane analyses. The carriers were given tactics to quickly fix errors when they occur. PLS developed and implemented a solution eliminating manual freight payments and audits; adding a monthly reporting process in order to give the CFO information on growth and savings.
In the end, PLS met all of the customer's needs for monetary and time savings:
Improved claims processing and settlement
Streamlined carrier management and sourcing
Opened new opportunities throughout the supply chain
Implemented new programs (inbound, drop trailer)
The client saved over 500 man hours through automated billing processes and an integrated TMS. The company saved $36,000 on inbound freight alone and achieved 12% savings on outbound transportation. Total transportation savings amounted to over $284,000.
Check out these posts next:
‍