Nowadays, we're living in the age of the "spoiled consumer." E-commerce shoppers have an undying demand for both fast and free shipping, one that has been perpetuated by benefits like Amazon's Prime membership, a $99 per year membership that qualifies buyers for free two-day shipping on eligible products. You'll be hard-pressed to find a Prime member who will buy a product with no "Prime" logo without extensive searching for a substitute that comes with the free two-day shipping benefits first.
Consumer's new definition o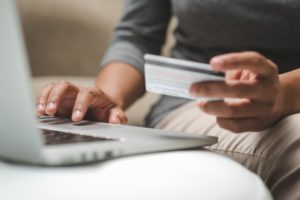 f "fast" shipping extends no further than two-day delivery, and they don't want to pay a lot for it.
According to Deloitte's holiday shopping survey, the single most important e-tailing option that consumers were taking advantage of during the holiday shopping season was free shipping. 87% of respondents said that free shipping was more important than fast, as they would only pay an average of $2.40 in two-day shipping costs for a standard size package.
When Amazon began offering its Prime membership in 2005, the company was already big enough to absorb the shipping costs that weren't covered by membership revenues. Even though most customers would opt for slightly-slower, but free, delivery, the fast and free demand is still a burden for small to medium-sized retailers who can't afford to lose huge amounts of money in exchange for higher market share in the long run. Instead, these retailers are forced to set a considerably high minimum purchase price for orders to qualify for free shipping.
But, it's not all bad news. There are some strategies that small and medium-sized businesses (SMBs) can adapt to overcome the "spoiled consumer's" fast and free shipping demand.
Up The Analyzation and Calculate the True Cost of Shipping. Retail margins are shrinking, and SMB's need to improve their analyzation of each item to calculate a realistic shipping cost.
Adopt More Creative Large Order Incentives. Amine Khechfé makes a point that "shipping costs only rise incrementally with the addition of items that are grouped into a single delivery."
Consider Enrolling in Shipping Services Through Other Companies. Google Shopping can help offset SMB shipping costs by having merchants pay a listing fee that could be lower than the full cost of freight. Likewise, USPS offers an alternative that is more cost-efficient than FedEx and UPS, allowing SMBs to take advantage of three-day priority mail at the price similar to 4-6 day ground options.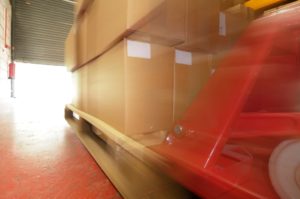 When trying to compete with large retailers' fast and free shipping offerings, SMBs should realize that they're not going to get the same prices that these retailers get, but it will be beneficial to combine their own offerings with smart positioning to set customer expectations. This way, the customer won't be disappointed or shy away from their company.
We've heard the "do's" or large retailer shipping competition, but what are the "don'ts?"
Negatively Surprising the Customer. SMBs need to state their shipping policies and options clearly and upfront. This way, they will avoid shopping cart abandonment.
Inadequate Knowledge of Inventory. Knowing what's on hand in the SMBs fulfillment center will allow them to apply optimal shipping policies for each item.
The bottom line: Amazon may be dominant, but SMB's can survive in the e-commerce world as long as they offer attractive products and upfront shipping policies. Meeting and exceeding customer expectations should be the most important goal in retailer promises, and when that is the case, they have the tools they need to compete across the whole supply chain.
Learn more about our Retail Logistics services!
Read More: 4 Challenges in Supplier-Retailer Collaboration on Transportation, Advice for Retail Shippers Struggling with Last Mile.Let the Experts Optimize Your LTL
Contact Us Now
‍