In the fast-changing world of commerce and transportation, the role of warehouse management and inventory facilities becomes more and more important.
What is warehouse management?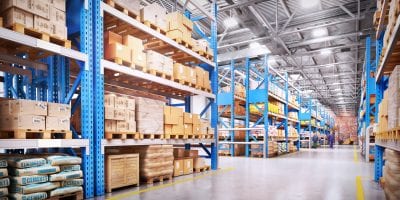 Warehouse management is a complex series of activities, steered toward maintaining and reviewing all of the processes within the facility. Warehouse management includes:
Setting up the warehouse and inventory
Optimizing facility space to fit the maximum volume of products in a properly sorted way
Maintaining the required equipment
Picking, packing, and shipping orders
Control and maintenance of the entire warehouse performance
Why does warehouse management matter?
All forward-looking companies that manufacture or retail goods think about delivering better customer service for their customers. The great service often suggests fast delivery, which includes order fulfillment time combined with transit time. While a lot has been already said about route optimization and faster transits, fulfillment strategy can often be overlooked. Warehouse and inventory management is crucial for faster, efficient order fulfillment. A well-thought-out fulfillment strategy and warehouse organization process lets companies operate faster and increase productivity.
What are the warehouse management best practices?
There are many different ways to improve your warehouses' operational performance, as well as boost the efficiency of order fulfillment. Here are some tips on technologies and strategies you can use to improve your company's warehousing:
Make sure you are using the space efficiently
Re-organizations of storage planning are useful, as you can define the misused or extra space in your facility. The more optimized your warehouse space is, the faster the shipping process will be. A great tip is to sort your products in the following way: high-selling ones should be put near the packing section for easy access, and all the other goods should be sorted according to demand.
Use a robust warehouse management system (WMS)
This is software for tracking, documenting and keeping everything organized. WMS is an essential tool for any company that wants to take its performance to another level. Choosing a well-oiled management system matters, as it helps simplify the process of order circulation.
Automation
Digitization and new technology are affecting all industries, especially the logistics sector. In a global supply chain, innovations are driving progress and warehouse automation lets companies enhance operational performance with robotic systems, the Internet of Things and artificial intelligence. Such shifts may be hard to implement and can even disrupt the fulfillment process, but the end result is believed to be worth the efforts. Automation makes operations much faster, eliminates manual tasks and collects data more efficiently.
Final thoughts
After all, a thorough analysis is key. Discuss with your team all of the major drawbacks and pitfalls of your current warehousing strategy, and define an action plan. Who knows, maybe updating your warehouse management strategy will be a major uplift for your business!
‍