The automotive industry has a lot of moving parts and experiences ebb and flows as demand and economic conditions shift. Most US automakers outperformed December expectations, selling 17.55 million new vehicles, ending 2016 on a high note. In 2015, US markets set a sales record of just under 17.5 million vehicles, up 5.7% from the year before.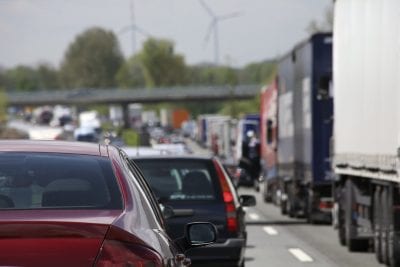 Ford Motor Co.'s sales rose 0.3% to 239,854 units in December compared with the same month in 2015. According to AMM, Ford capped 2016 as America's best-selling truck brand.
Toyota Motor Sales USA saw sales increase 2%.
Nissan Group saw sales increase 9.7%.
General Motors Co. had a 10% increase to 319,108 vehicles vs. the same month in 2015. "We finished 2016 with a strong December, reflecting the continued strength of GM's US retail and commercial businesses," said Kurt McNeil, GM's vice president of US sales operations.
com reports that as of November 2016, Mexico accounts for 20% of all vehicle production in North America and has attracted more than $24 billion in auto investment since 2010. (Read: The State of Reshoring & What Supply Chains Need to Know)
Automotive manufacturing is a key focus to industrial growth. Manufacturing accounts for 12% of the US economy. The automotive landscape operates under significant competition and US automakers are examining their supply chain processes. Automakers are known for using the just-in-time (JIT) inventory management model that keeps inventory well-stocked, but not overstocked. With growing demand, the JIT method has left automakers with product shortages. The auto industry is well known for its tight control in the supply chain, but as technology, demand and regulations change, manufacturers have to rethink their supply chain strategies so that they're lean and resilient.
The goal of a lean supply chain is to deliver value to every customer and eliminate waste, however, there are multiple barriers in achieving a lean supply chain like overproduction, long wait times and inoperable visibility. The first step in creating leaner manufacturing processes are to implement technology, identify errors and waste and utilize other shipment methods.
A resilient supply chain is one that can predict and avoid risk or respond and recover from disruption. Since the auto manufacturers can't eliminate every disruption, their supply chains must be proactive in minimizing risk. Determining threats, consequences of risks and chance of threat is the first step in risk mitigation.
Technology: The output of US manufacturing is higher than ever due to advanced technologies and efficient supply chain processes. Today, automakers are experimenting with new technologies and vehicle concepts in the cars they are producing as well as adapting automated technology into their supply chain processes.
The connected car, a fully digitized vehicle with Wi-Fi and advanced information systems; vehicle-to-vehicle (V2V) communications that let cars communicate with each other; real-time location services and routing based on traffic conditions; and automated vehicles that self-drive, creating safer roads. (Read: DOT Rule for V2V)
To fulfill automotive demand, automakers need effective transportation solutions. 3PLs have insight market trends, access to TMS technology, and updates to current capacity and pricing. 3PLs and automakers work together to keep an efficient supply chain.
The success of a resilient, lean supply chain can't occur without visibility. With automated transportation management, automakers can optimize routes, monitor KPIs, find capacity, and avoid chargebacks. An Inbound Logistics article quotes a professor from Cranfield University School of Management, "Visibility reduces uncertainty, and enables businesses to achieve a demand-driven supply chain." With visibility, a manufacturer can operate with control and preparedness.
‍