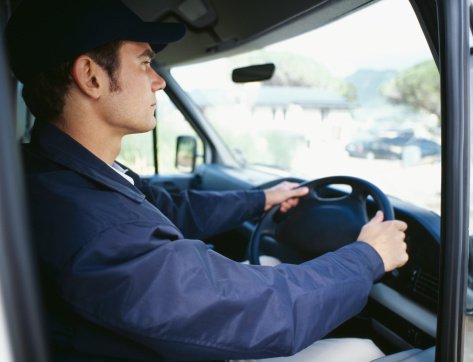 With the US economy expanding at an accelerated pace, many organizations are having trouble filling logistics jobs, especially truck driver positions. The issue isn't new or sudden, but the pressure for trucking companies is rising as an employment peak in trucking is near, according to U.S. Bureau of Labor Statistics. Carriers are short by at least 30,000 drivers and suffer from a low retention rate.
To hire new truck drivers, transportation companies should consider these 7 best practices:
1) Encourage young drivers to join the transportation industry. It may seem like a long-term and costly policy, but setting up a program for training 18-21-year-olds is a great investment in your company's future. An internship usually includes a full year of driving with guidance from a qualified driver. With skilled young professionals, you will expand the driver pool.
2) Tell the truth about the job. Nothing repels new employees like unrealistic expectations about working conditions, paying schemes and number of weekly miles. Apart from losing potential workers, you'll spread a negative impression of your company.
3) Don't overlook women. Maintain a company culture that values and supports women and you'll find it's easier to recruit and retain female drivers. Recruiting ads should also appeal to both sexes.
4) Longer and better orientation. Most turnover happens during the first 60 to 90 days. The goal of proper orientation is to provide new drivers with all the necessary information, rules, acquaintances and progressive integration into the working process. Show new hires they are going to be treated as valuable assets and members of the team.
5) Fair paying structures. A driver cannot control external factors like bad weather or bad traffic, and when a driver is paid by the mile these factors negatively impact his/her paycheck. Besides a competitive salary, predictable and incentive-based pay is important. The more experienced and productive the driver, the higher the payout. A trucking company might guarantee the minimum number of weekly miles for each driver as the first step towards predictable pay.
6) Clearly outlined schedules. Get drivers home more frequently and consistently; this will decrease turnover and increase your company's attractiveness. Schedule visibility could be reached in several ways: rotate regional and long routes between drivers, work with shippers to create more convenient routes, and reduce wait times.
7) Explore retention issues. Make driver turnover a strength by collecting data on drivers' performance and using this data to make predictive analyses about the reasons behind driver turnover. Such modeling will show what exact problems force drivers to resign: not getting home often, not enough weekly miles, low pay or lack of bonuses. Use this feedback to implement necessary changes to reduce turnover and increase retention for the future.
‍